BROADWAY DALLAS NEWS | NOVEMBER 2022
Posted on November 22nd, 2022

---
Dear Friends,
November 8, 2022 was a watershed moment for Broadway Dallas and the Music Hall at Fair Park. On that day, voters in the City of Dallas approved Proposition A, the passage of which will create funding for significant renovations and improvements at the Music Hall, among other buildings, through a nominal increase to our hotel occupancy tax.
To all the civic leaders who supported this effort and worked diligently to get the word out about Prop A – THANK YOU!
To all of you Dallasites who voted YES for Prop A – THANK YOU!
To all of you Broadway Dallas fans from outside of Dallas – next time you come to one of our shows, consider spending the night in a Dallas hotel. You'll be helping to improve the Music Hall while indulging in our world-class Dallas hospitality.
Our beloved Music Hall will celebrate its 100th birthday in 2025. Thanks to this triumph at the ballot box our dreams of a preserved and modernized Music Hall will come true.
See you in the lobby!

Ken Novice
Broadway Dallas President and CEO
---
DALLAS DOING GOOD FEATURE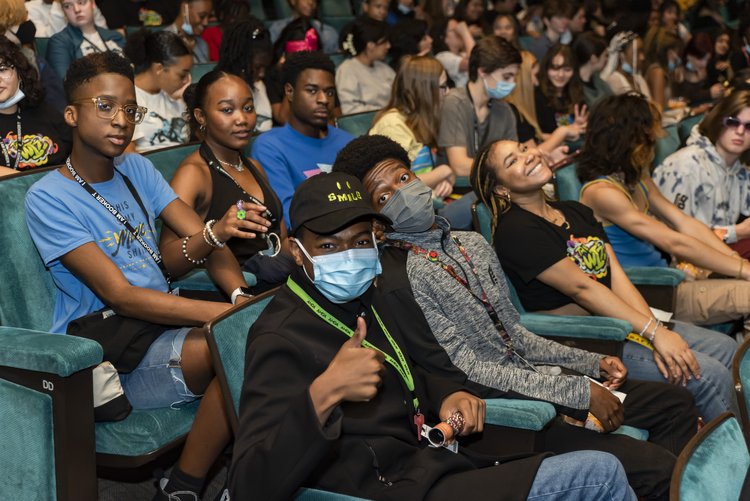 Dallas Doing Good is a digital media platform focused on creating and sharing stories that support good news and good work in North Texas. Broadway Dallas is proud to have been featured as one of the platform's "Good Stories," that took a closer look at the wonderful work done by our Education and Community Partnerships department.
---
GRAND HOLIDAY ICE SHOW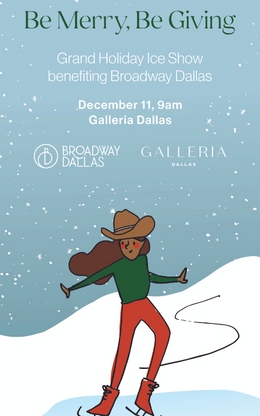 Join us at Galleria Dallas for their Grand Holiday Ice Show benefiting Broadway Dallas. On Sunday, December 11 you will be immersed in the spirit of the season at Galleria Dallas' iconic skating show featuring Olympian Mirai Nagasu and her ice-skating friends, plus Santa and the lighting of the country's tallest indoor Christmas tree. All proceeds from this event will support Broadway Dallas' Give A Kid A Seat fundraising campaign which provides free Broadway show tickets to underserved students in our community.
---
GIVE A KID A SEAT IN SOMEONE'S NAME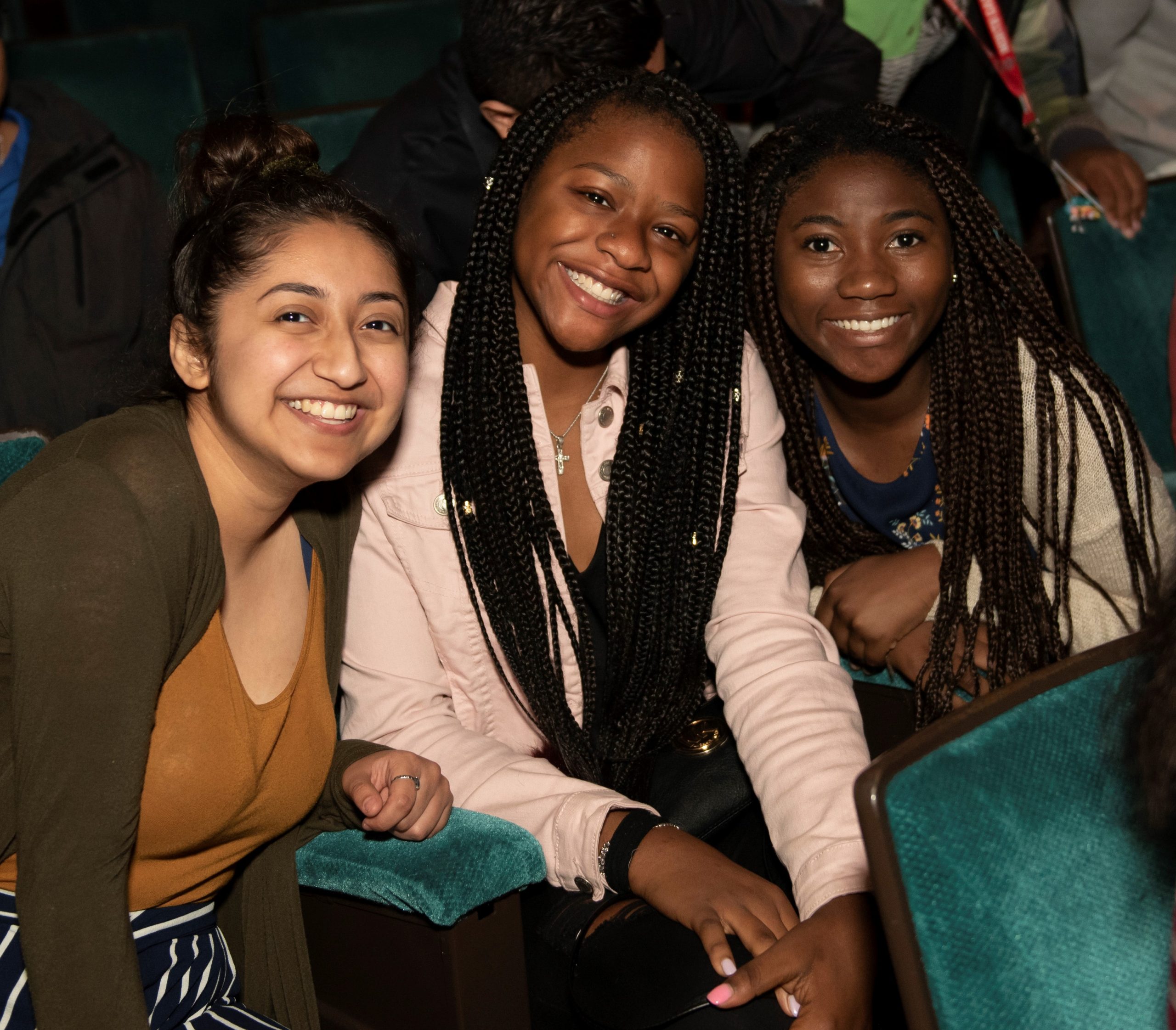 A unique holiday gift! This holiday season give two gifts for the price of one. Honor a friend or family member by giving a Broadway show ticket to a child who would otherwise not have access to the performing arts in their name. A beautiful holiday card will be sent notifying them of your generosity and of the difference they and you are making in the life of a kid in our community who needs us the most.
---
ARTS ACCESS

Broadway Dallas would like to extend our congratulations to The Dallas Morning News and KERA for the launch of their new Arts Access journalism partnership, "a community-funded journalism initiative…that expands local arts, music and culture coverage through the lens of access and equity."
---
ENCHANT RETURNS TO FAIR PARK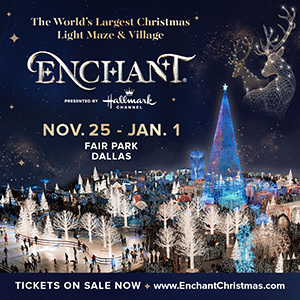 Escape to an incredible illuminated winter wonderland. Experience a world of adventure featuring over 4 million sparkling lights creating an immersive walk-thru, story-themed maze. Discover our charming Village offering ice-skating, live entertainment, dining, holiday shopping, Santa & Mrs. Claus, and much more. Enchant comes to Fair Park Nov. 25 – Jan 1, tickets on sale now.
---
DONOR SPOTLIGHT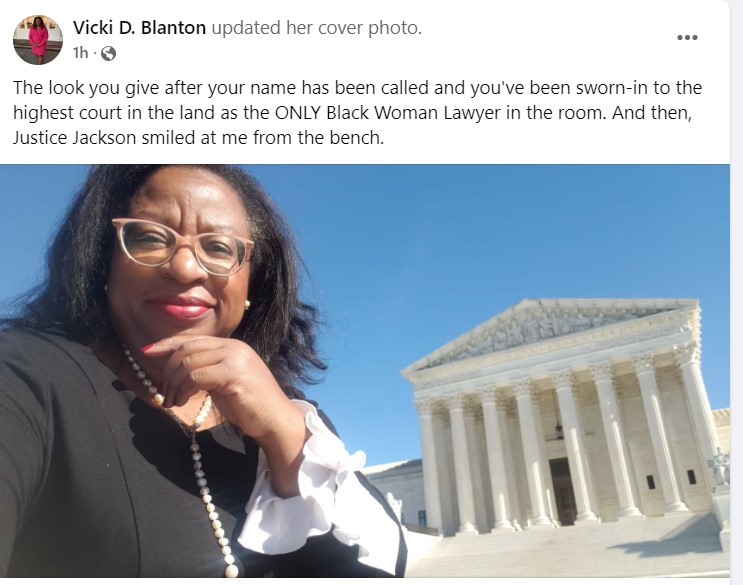 Broadway Dallas would love to share a huge shoutout to Radiant Star donor, subscriber, and member of our Board of Directors, Vicki Blanton. Vicki achieved a career milestone earlier this month when was admitted to the U.S. Supreme Court bar, which means that she is eligible to argue cases in front of SCOTUS.
While this has been Vicki's first year as a member of our Board of Directors, the Music Hall and Broadway have long been part of Vicki's life and she credits her mother with instilling the love of theater in her from an early age. We could not be prouder that Vicki has chosen Broadway Dallas to further her commitment to, passion for, and service in the performing arts and building a better, greater Dallas.
Check out this picture and post of Vicki in D.C., sharing her news! Well done and congratulations to Vicki from all of us at Broadway Dallas!
---
COMING NEXT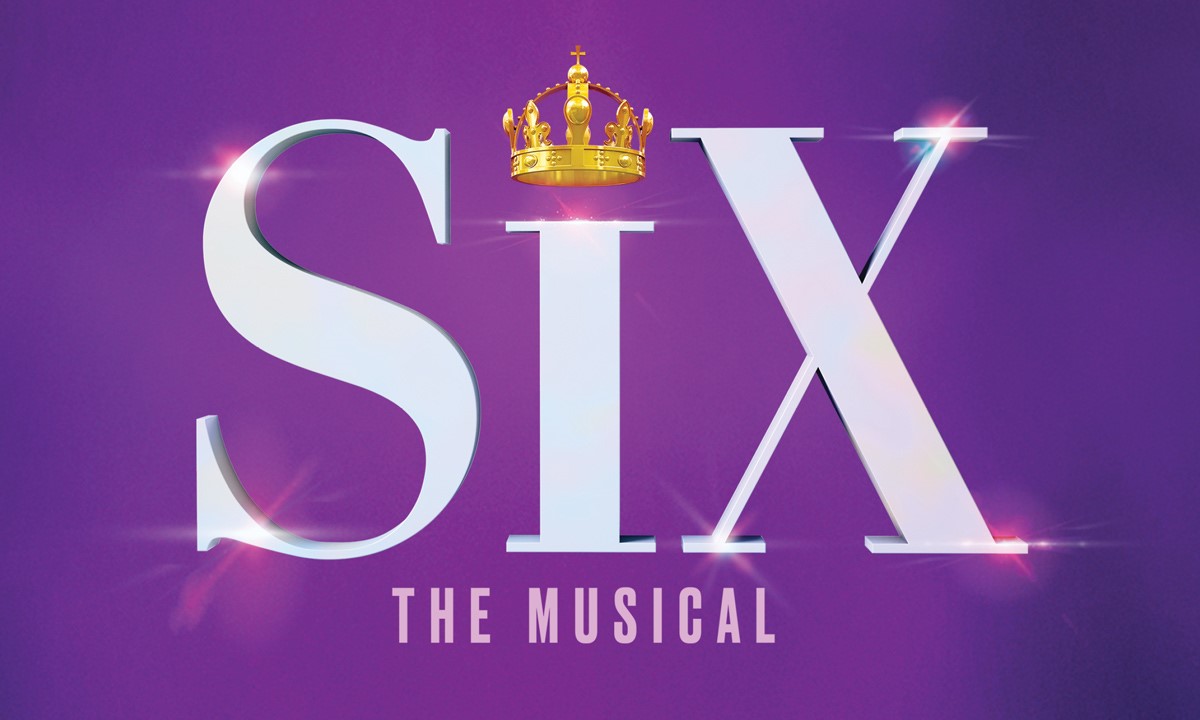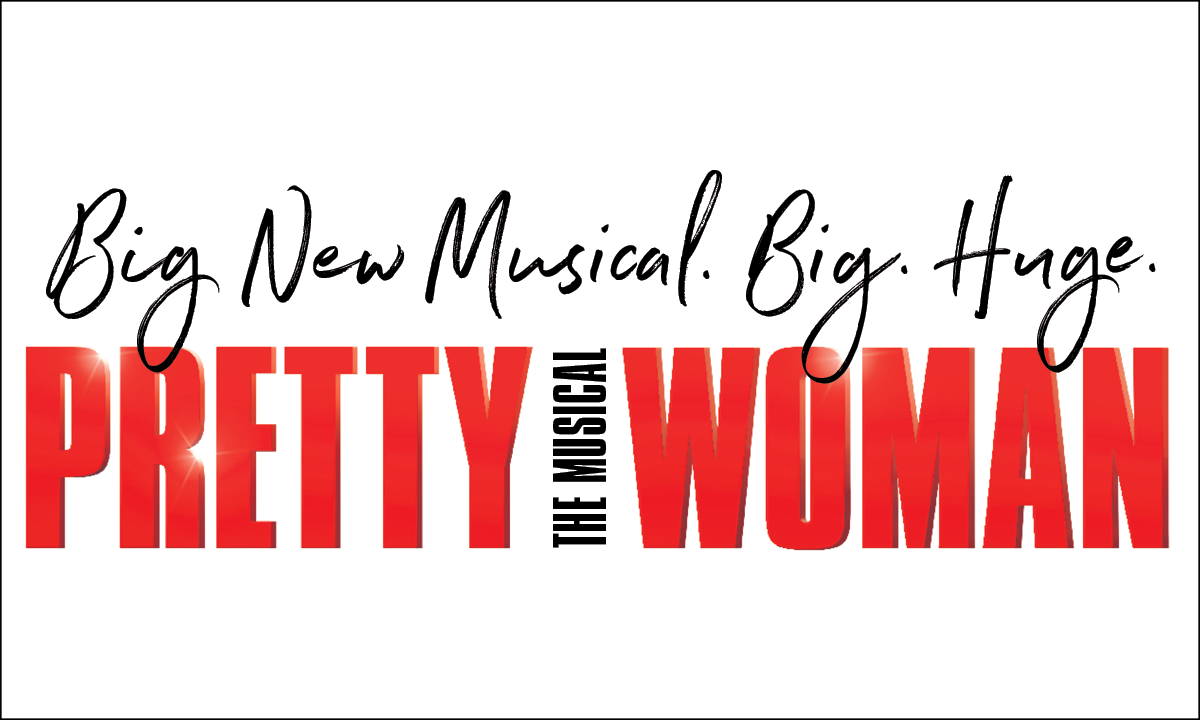 PRETTY WOMAN: THE MUSICAL
January 24 – February 5
---
---