Broadway Dallas has a variety of programs that cater to different age groups and interests. Associate Producers program is designed for those 40 and under, while the Guild program is tailored for individuals who are 40 and above and the Volunteer Ambassadors program is an initiative that welcomes anyone who wants to share their love of theater with the community.
Get involved, stay connected, and help spread the spirit of theater by choosing the program that is best suited to your interests and needs.

For young professionals with a flair for the dramatic
Associate Producers are a group of young professionals, 40 and younger, who network and connect by sharing their love of live theater. 
Membership benefits
Discounted show tickets on designated AP nights with pre-show parties
Exclusive access to Broadway Dallas special events
Networking opportunities throughout the year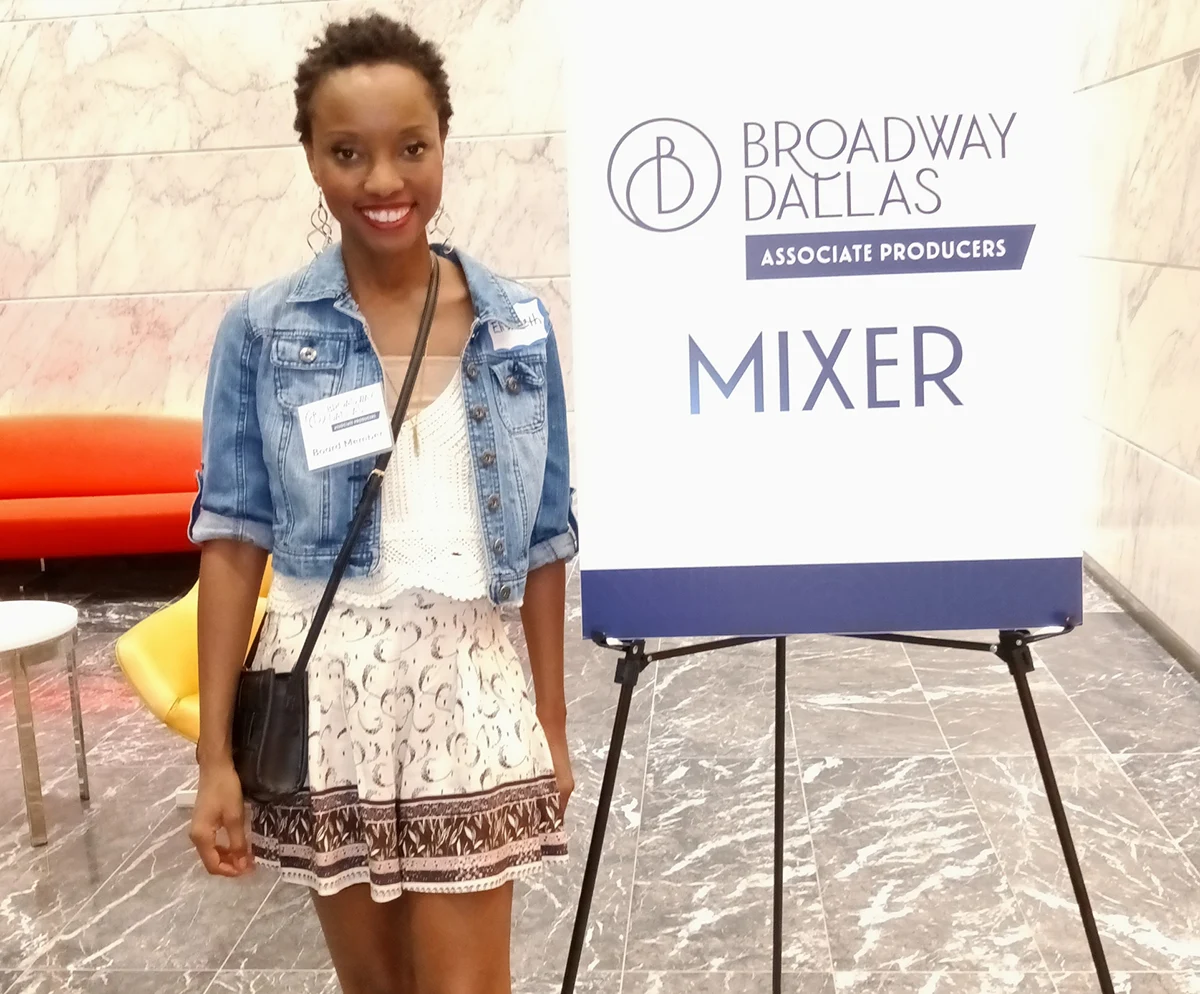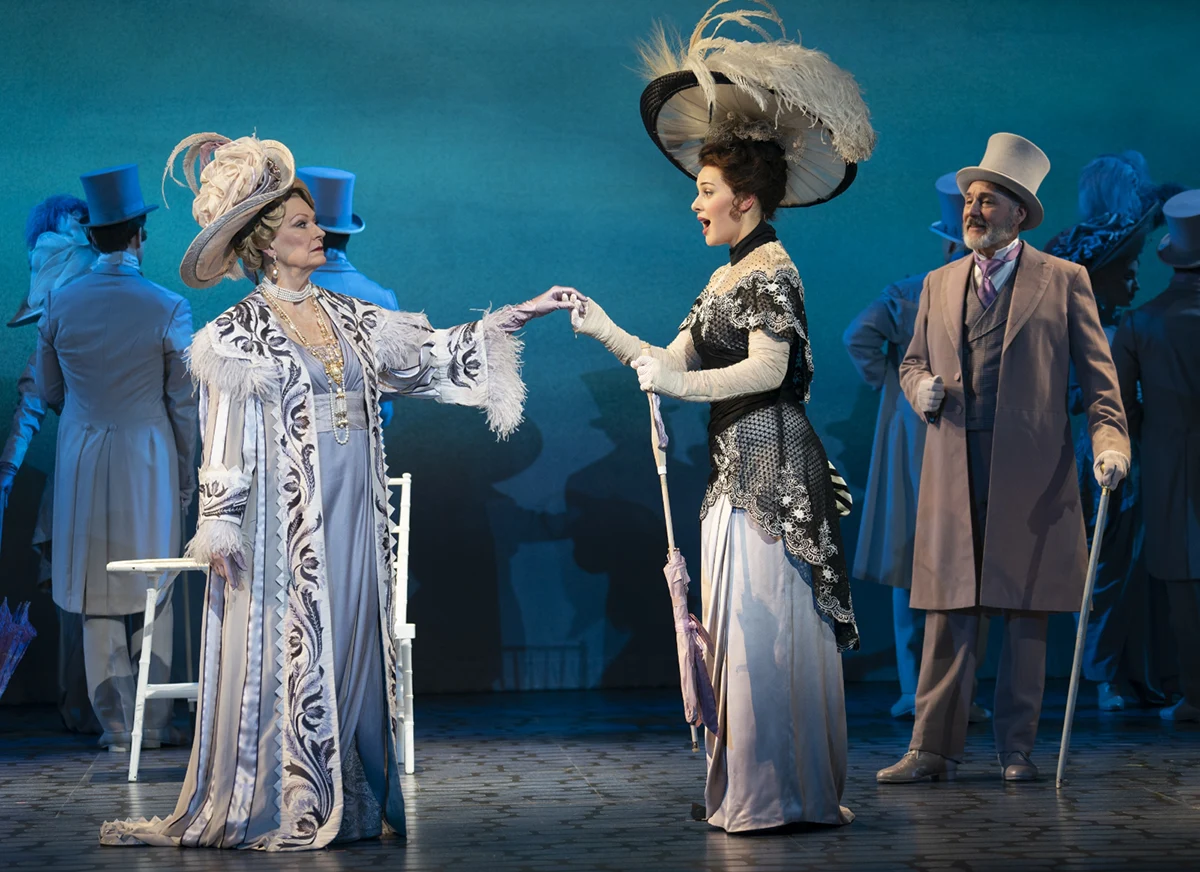 2022/23 Season AP Shows & Events
Moulin Rouge 3/23/23
Summer Bash 2023
2021/22 board members
Ariel Wentworth,
President
Carlie Dorshaw-Moe,
Vice President
Kelli Adams,
Events Chair
Elise McAney,
Communications Chair
Melissa Simon,
Community Outreach
Elaine Siegel,
Past-President/Chairman
Associate Producers is Broadway Dallas' young professionals' group that connects musical theatre enthusiasts by fostering a community of young professionals who support Broadway Dallas through social and philanthropic engagement. Members attend exclusive Broadway-themed events, receive discounted tickets to select shows, invites to post-show cast parties/pre-show happy hours, and get to connect with other young professionals in the Dallas area.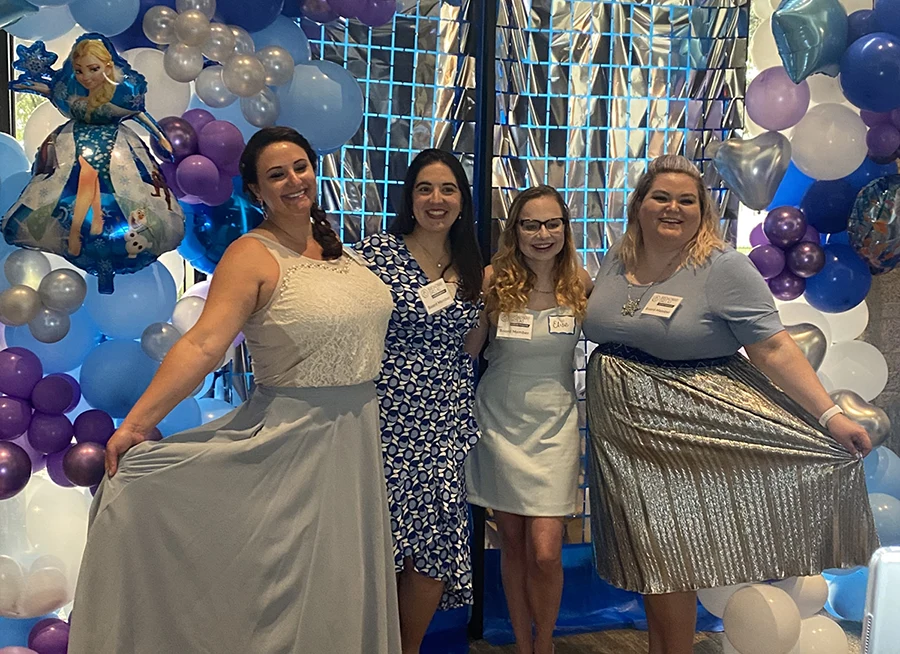 Thursday
Feb 2 2023
Pretty Woman
Thursday
Mar 23 2023
Moulin Rouge!
TBA
Coming Soon!
Summer Bash 2023
AP EXCLUSIVE EVENT
Executive board
Ariel Wentworth,
Vice President & Secretary
Carlie Dorshaw-Moe,
Vice President of Events
Kelli Adams,
Vice President of Community Outreach
Juanita DeLoach,
Vice Presidents of Membership and Marketing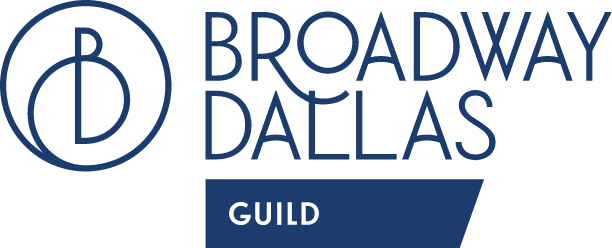 Lifelong fans of Broadway, putting on a Texas-sized welcome
The Broadway Dallas Guild is the theater-enthusiast affinity group of Broadway Dallas. Geared toward patrons 40+, the Guild connects those who want to be more in tune with Broadway as an industry and in Dallas, as well as providing opportunities to mingle with fellow theater-lovers.
Membership benefits
Discounted show tickets on designated Guild matinée performances 
Complimentary pre-show brunch for Guild matinée performances 
Post-show chat backs, when available 
Exclusive access to Broadway Dallas special events 
2022/23 season membership
There is no membership fee to join! Tickets to the shows on Guild matinées and attendance at pre-show brunches are your membership.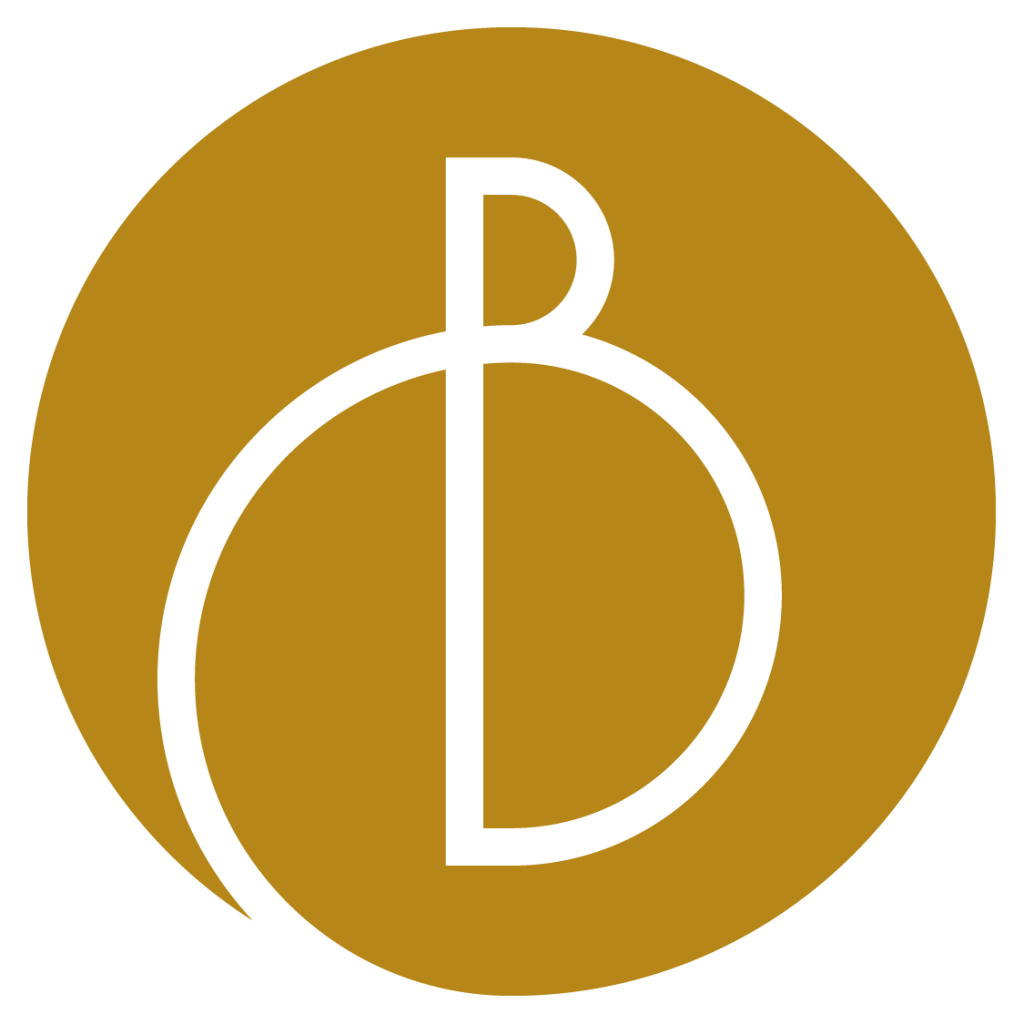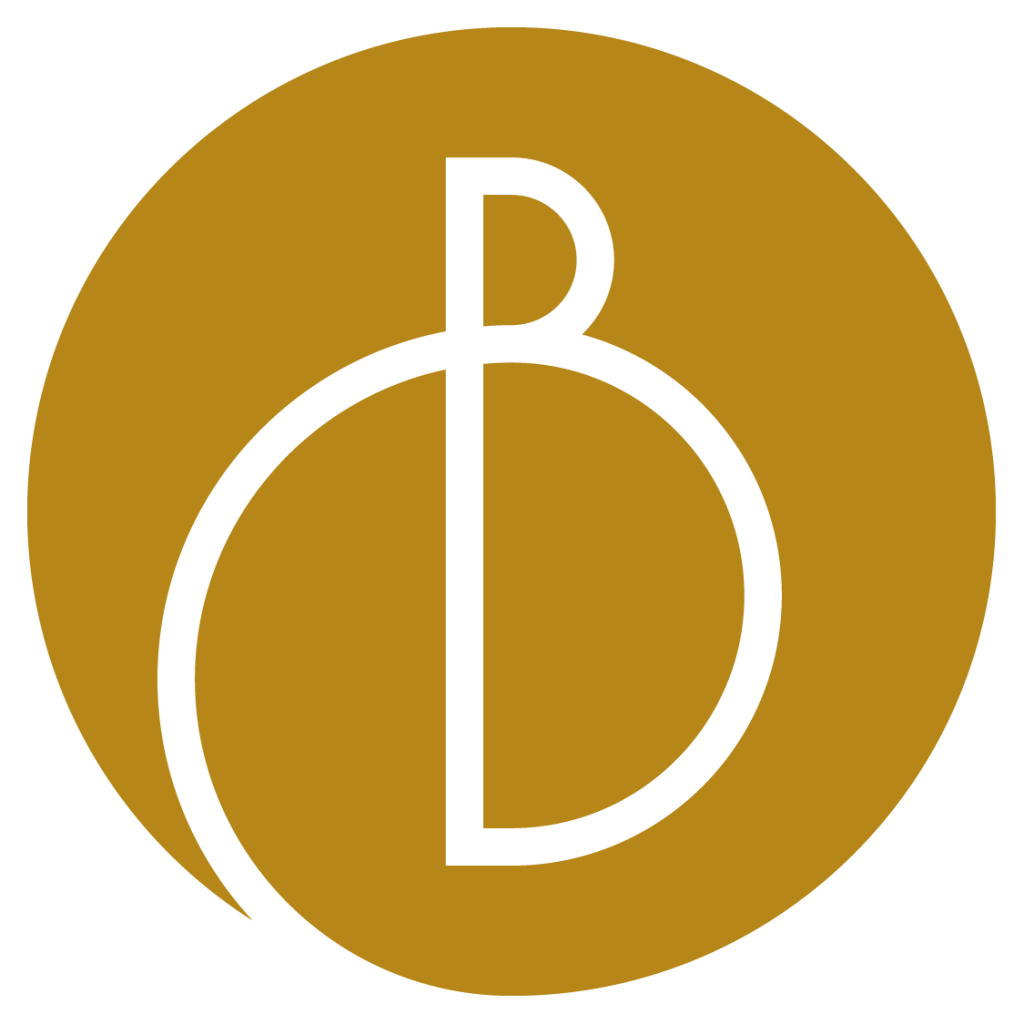 2022/23 SEASON GUILD PRE‑Matinée BRUNCH 
Pretty Woman | February 5, 2023 | 12-1:30pm  
Moulin Rouge | March 26, 2023 | 12-1:30pm 
Tootsie | April 30, 2023 | 12-1:30pm 
To Kill a Mockingbird | May 28, 2023 | 12-1:30pm 
The Book of Mormon | August 23 | 12-1:30pm 
Executive Committee
Barron Coleman,
Chair Elect
Linda Jacobson,
Secretary
Linda Massey,
Immediate Past Chair
Leadership Team
Victoria Borunda
Barry Brody
Brian Byrd
Byron Cain, Jr.
Jennifer Curtis
Cynthia DeVies
Ron DeVies
Larry Engel
Linda Frank
Lloyd Fruge
Jackie Jones
Sharon Kraus
Pam Musgrove
Neal Norton
Kim Parker
John Parker
Art Roberts
Dolores Swalm
Bob Thompson
Craig Whipple
Questions/Contact Us
Have questions or comments? The Broadway Dallas Guild can be contacted by email at Guild@BroadwayDallas.org.
Broadway Dallas Guild | 909 1st Ave | Dallas, Texas 75210 | 214.413.3918

Broadway Dallas wants you
Volunteer Ambassadors provide exceptional customer service and create memorable experiences for our guests by greeting, ushering, and making all patrons feel welcomed to the Music Hall.
The goal of the Ambassador program is to make all DSM patrons feel welcome. We are looking for individuals to join the Ambassador Program who share our love for live theatre and who find joy in helping others.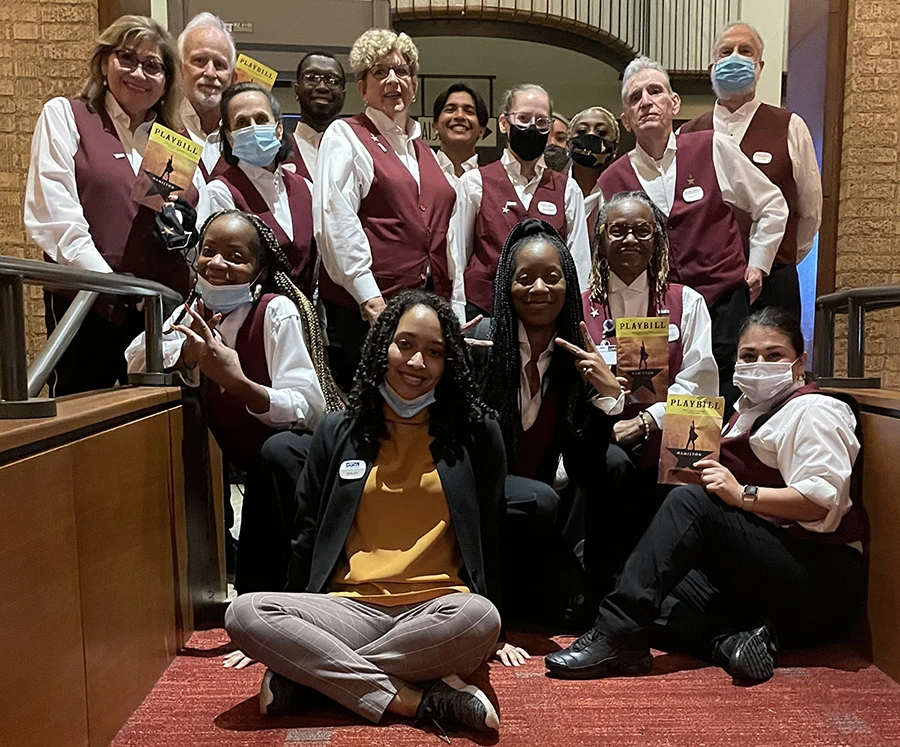 As adjuncts to our Front of House Team, Ambassadors will be assigned a range of duties that directly impact our patron experience. These duties may include:
Greeting and directing patrons in the box office lobby
Scanning tickets
Directing patrons to their seats, to the Crystal Terrace Restaurant, or to the rest room
Greeting VIPs at DSM's member lounge
You will be assigned your specific post and be briefed on your duties upon arrival at each show at which you volunteer. We will ensure that you are well prepared and comfortable with your duties no matter what assignment you receive.
Your shift begins about 2 hours before each scheduled performance and we ask our Ambassadors to remain on duty until the end of intermission – typically a 4- 5 hour commitment in total.
During the first act of the show, Ambassadors are welcome to bring a tablet or book and relax in the Front of House lounge area until intermission.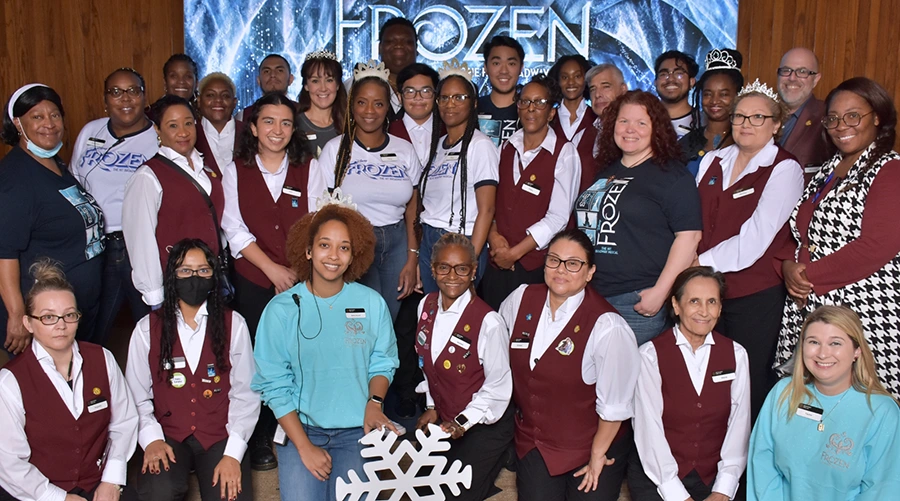 And here is the best part – you can EARN SHOW TICKETS by volunteering
For each show that you volunteer, you will earn 5 points redeemable for:
5 points = Complimentary buffet in the Crystal Terrace Restaurant
10 points = 1 show ticket (best available at time of request, subject to availability)
15 points = Dinner and show
20 points = 2 shows tickets (bring a friend!)
30 points = Dinner and show for 2
40 points = 4 show tickets (enough for a double date)
---
The more you volunteer the more you earn!
Must redeem points at least 2 weeks in advance of the date you wish to attend a show. Tickets provided are subject to availability and will be best available at the time of redemption. Please request point redemptions as soon as possible.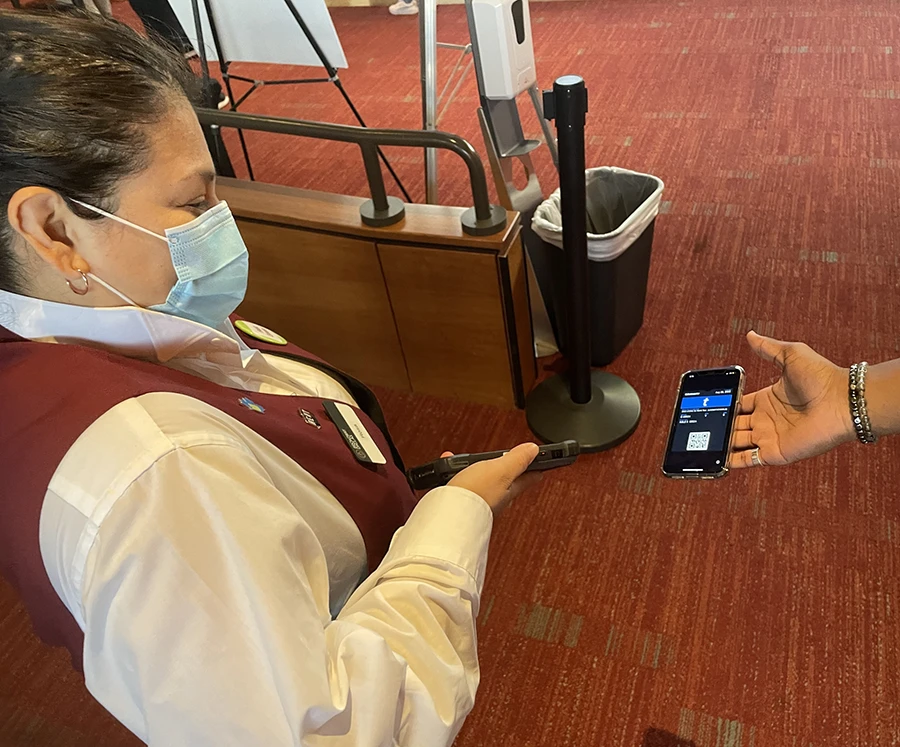 Ready to volunteer?
To become an Ambassador, please download and fill out the application linked below and follow the directions to submit it electronically. Once you have completed the process, you will receive an email invitation to authorize a background check. Upon successful completion of your background check, you be invited to DSM Ambassador Training, which covers building orientation, scope of responsibilities, and customer service skills.
We look forward to working—and creating memories—with you! Underwriting provided by the Moody Foundation, The Addy Foundation, and others.
*We are currently not accepting new volunteer applicants at this time, but please check this page for updates on upcoming openings