Posted on October 16th, 2023
Broadway Dallas and Dallas Independent School District
announce groundbreaking district-wide
STEAM education program
themed to touring Broadway musical
BEETLEJUICE
---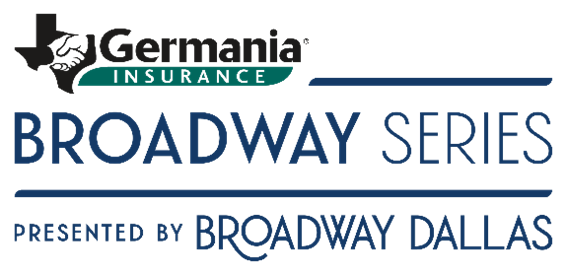 3,400 Dallas ISD theatre students and teachers to participate in bespoke in-classroom STEAM-based curriculum and attend a dedicated performance of BEETLEJUICE during its Dallas engagement
Presenting sponsors T.D. Jakes Foundation and the Dallas Mavericks Foundation continue their multi-year partnership by showcasing this unique program
Along with additional support since the program's inception from Addy Foundation, The Moody Foundation, Fichtenbaum Charitable Trust, H-E-B/Central Market, and the Dallas Education Foundation
---
Dallas, TX (October 16, 2023) – Broadway Dallas, Dallas Independent School District (Dallas ISD) and a consortium of generous underwriters announced today a district-wide STEAM education program themed around the Broadway musical BEETLEJUICE.
Over the course of multiple weeks, 3,400 theatre students and teachers from 26 Dallas ISD High Schools will participate in specially created curriculum that relates to the production, taught in classrooms by Broadway Dallas teaching artists. As part of the lesson plan all the participating students and teachers will attend a dedicated performance of BEETLEJUICE at the Music Hall at Fair Park, where the show will play from February 20 – March 3, 2024.
The program was borne of a growing partnership between Broadway Dallas and Dallas ISD, which strives to provide students access to "the spirit of Broadway" through a wide array of programs and initiatives. The program has previously featured the national tours of HAMILTON in 2021 and AIN'T TOO PROUD – THE LIFE AND TIMES OF THE TEMPTATIONS in 2022.
This year, the curriculum was developed to prepare students for college and 21st-century careers and includes a sequence of lesson plans where students will learn the art and science of hand drafting, which in the theater is used for scenic design. Through hand-drafting, students will apply basic principles of scales, measurement units, and physics, thus developing fundamental skills can be transferred to the construction, engineering, and architecture industries.
"We believe that access to live theater can be life-changing and being able to offer students an opportunity to see a Broadway show, many for the first time, is what we value most," says Ken Novice, president and CEO of Broadway Dallas. "We take great pride in this program as it extends the theater experience into classrooms with a customized curriculum relating to each production. This year, BEETLEJUICE is the perfect match for our students as they learn about scenic design because it's a visual spectacle we couldn't be more excited to share with our Dallas ISD students and teachers."
"The immersive learning opportunity our students will receive is an integral part of their educational journey," said Executive Director of Academic Enrichment and Support Scott Rudes. "Exploring the captivating realm of live theater production under the guidance of experts, all the while honing vital 21st-century skills, is a profound blessing. We graciously thank Broadway Dallas and their partners, for providing a truly unforgettable learning experience."
T.D. Jakes Foundation is a Dallas-based nonprofit that focuses on being the bridge connecting underrepresented communities with life-changing opportunities. The Foundation, as an extension of its STEAM Academy, joins Broadway Dallas again this year as the presenting sponsor of the program through a special partnership with the Dallas Mavericks.
"The work of our foundation is unwaveringly committed to reshaping the future for under championed communities by prioritizing education and workforce development. By infusing insights about STEAM into education we are ensuring students are equipped with the skills needed for the jobs of tomorrow," said T.D. Jakes, Chairman of T.D. Jakes Foundation. "Our collaboration with Dallas Independent School District and Broadway Dallas exemplifies the transformative impact we aim for. I believe students can only aspire to what they've been exposed to, and through this program, we're igniting the potential in countless young lives guiding them towards career paths they might not have considered otherwise. With our partners, we are building a stronger tomorrow, one that empowers and uplifts every individual in in Dallas and beyond."
The Foundation and the Dallas Mavericks are excited to continue their multi-year partnership that expands opportunities and enables more young people to explore STEAM education and careers. The Dallas Mavericks' sponsorship fits with its larger MavsTakeACTION! program, which is designed to address racial inequalities, promote social justice, and drive change within the Dallas-Fort Worth area.
Additional project funding is being provided by the Addy Foundation, The Moody Foundation, Fichtenbaum Charitable Trust, H-E-B/Central Market, and the Dallas Education Foundation.
Based on Tim Burton's dearly beloved film, this hilarious musical tells the story of Lydia Deetz, a strange and unusual teenager whose whole life changes when she meets a recently deceased couple and a demon with a thing for stripes. With an irreverent book, an astonishing set, and a score that's out of this Netherworld, BEETLEJUICE is "SCREAMINGLY GOOD FUN!" (Variety). And under its uproarious surface (six feet under, to be exact), it's a remarkably touching show about family, love, and making the most of every Day-O!
BEETLEJUICE is directed by Tony Award® winner Alex Timbers (Moulin Rouge!, Director of Warner Bros. forthcoming TOTO, the animated musical film adaptation of Michael Morpurgo and Emma Chichester Clark's 2017 book) with an original score by Tony Award nominee Eddie Perfect (King Kong); a book by Tony Award nominee Scott Brown ("Castle Rock") and Tony and Emmy Award® nominee Anthony King ("Robbie"); music supervision, orchestrations and incidental music by Kris Kukul (Joan of Arc: Into the Fire); and choreography by Connor Gallagher (The Robber Bridegroom).
BEETLEJUICE features scenic design by three-time Tony Award nominee David Korins (Hamilton); costume design by six-time Tony Award winner William Ivey Long (The Producers); lighting design by Tony Award winner Kenneth Posner (Kinky Boots); sound design by Tony Award winner Peter Hylenski (Moulin Rouge!); projection design by Tony Award nominee and Drama Desk Award winner Peter Nigrini (Dear Evan Hansen); puppet design by Drama Desk Award winner Michael Curry (The Lion King); special effects design by Jeremy Chernick (Harry Potter and the Cursed Child), hair and wig design by Drama Desk Award nominee Charles G. LaPointe; make-up design by Joe Dulude II; associate director is Catie Davis and associate choreographer is Michael Fatica; casting by The Telsey Office.
Producers for BEETLEJUICE include Warner Bros. Theatre Ventures, Langley Park Productions and NETworks Presentations.
BEETLEJUICE opened at Broadway's Winter Garden Theatre on Thursday, April 25, 2019, presented by Warner Bros. Theatre Ventures (Mark Kaufman) and Langley Park Productions (Kevin McCormick), and won the Drama Desk Award and Outer Critics Circle Award for David Korins' scenic design and was nominated for eight Tony Awards including Best New Musical. BEETLEJUICE had a history making run on Broadway – following the release of the musicals original Broadway cast recording and Tony Awards appearance, the box office exploded, making it the surprise hit of the 2018/2019 season. BEETLEJUICE's Tony Awards performance has gone on to be the most watched musical number from the broadcast with over 3,921,530 views. BEETLEJUICE became a sensation with fans everywhere including on TikTok, which lead to an additional burst of ticket sales from a new audience for Broadway, making the musical one of the top grossing shows on Broadway, going on to break the Winter Garden box office record. The smash hit musical BEETLEJUICE played 366 performances at the Winter Garden Theatre on Broadway before being shuttered with the rest of Broadway on March 12, 2020. BEETLEJUICE returned triumphantly to Broadway with performances on April 8, 2022, at the Marquis Theatre where it continues to haunt Broadway through January 8, 2023.
GHOSTLIGHT RECORDS and WARNER RECORDS released BEETLEJUICE – ORIGINAL BROADWAY CAST RECORDING for digital download, streaming and on CD. The album is produced by Tony Award winner Matt Stine, Tony Award winner Alex Timbers, Tony nominee Eddie Perfect and three-time Grammy Award winner Kurt Deutsch and has surpassed 250 million streams in the United States and 760 million streams globally. These landmark numbers continue the remarkable success of the album, reaching the list of top 10 most streamed OBCRs of the previous decade. The show's songs have placed in Spotify's "Viral 50" charts in 13 different countries. In addition, "Say My Name," one of the show's breakout showstoppers, was chosen as Amazon's "Alexa Song of the Day" in 2019. The incredible growth is partly a result of user-generated content on TikTok, where songs from the album have been used in over one million videos.
BEETLEJUICE is based on the 1988 Academy Award®-winning Geffen Company motion picture presented by Warner Bros. and directed by Tim Burton. The smash hit comedy starred Michael Keaton, Alec Baldwin, Geena Davis, Jeffrey Jones, Catherine O'Hara and Winona Ryder with story by Michael McDowell and Larry Wilson.
---
About Broadway Dallas
In 2022, Dallas Summer Musicals changed its name to Broadway Dallas. Since 1941, the non-profit Broadway Dallas has presented the Best of Broadway to North Texas audiences. Located in the historic Music Hall at Fair Park, Broadway Dallas promotes excellence in live musical theatre with year-round performances for diverse audiences of all ages, impacting the lives of children and families through education and community outreach programs, while enriching the cultural landscape of North Texas and the Southwest Region.
As a 501(c)(3) non-profit organization, Broadway Dallas relies on a variety of funding sources to offer affordable ticket prices, preserve the beautiful historic theatre, educate young audiences and develop impactful community programs.
Broadway Dallas gratefully acknowledges the support of our season sponsors, annual fund donors and corporate partners Germania Insurance, American Airlines, Texas Instruments, The Dallas Morning News, and WFAA TV Channel 8. For more information about Broadway Dallas, visit our website at BroadwayDallas.org.
About Dallas ISD
The Dallas Independent School District sits in the heart of a large, diverse and dynamic region with a metropolitan population of 6.5 million people in the 12 counties in North Central Texas. Dallas ISD comprises 384 square miles and encompasses the cities of Dallas, Cockrell Hill, Seagoville, Addison, Wilmer, Hutchins and parts of Carrollton, DeSoto, Duncanville, Farmers Branch, Garland, Highland Park, Lancaster, Mesquite, Balch Springs, and Combine. The district is the second-largest public school district in the state and the 16th-largest in the nation.
We are proud of our award-winning schools, outstanding teachers and staff, committed parents and volunteers who comprise the dedicated team that serves approximately 145,000 students in pre-kindergarten through 12th grade, in 230 schools, served by 22,000 dedicated professionals.
About T.D. Jakes Foundation
Founded by Chairman T.D. Jakes in 2020, T.D. Jakes Foundation (TDJF) is a nonprofit 501(c)(3) organization dedicated to building bridges to opportunity for underserved populations in the United States and around the world. The Foundation aims to create a generational legacy of success for those it serves by providing access to the skills and resources needed for success in the modern workplace and forging partnerships with private companies, nonprofits, and public organizations to amplify the impact of every initiative. Building on Chairman Jakes' 45 years of connecting diverse communities across socio-economic divides, TDJF is focused on uplifting communities, educating people of all ages on STEAM subjects, and connecting corporations to new, highly-skilled pools of talent amid increasing global competition. For more information, visit: www.tdjfoundation.org.
About the Dallas Mavericks
The Dallas Mavericks are a first-class global sports and entertainment organization providing memorable experiences for fans worldwide. The Mavs compete in the National Basketball Association as a member of the Western Conference and play at American Airlines Center under the direction of Coach Jason Kidd, General Manager Nico Harrison, CEO Cynt Marshall and Governor Mark Cuban. Since the inaugural season in 1980- 81, the Mavs have won four division titles, two conference championships and one NBA championship in 2011. In addition to on-court success, the Mavs are committed to making a difference in North Texas through community programs and the Mavs Foundation. For more information on Dallas Mavericks players, staff, stats and tickets, visit mavs.com.
# # #
---