Posted on June 15th, 2016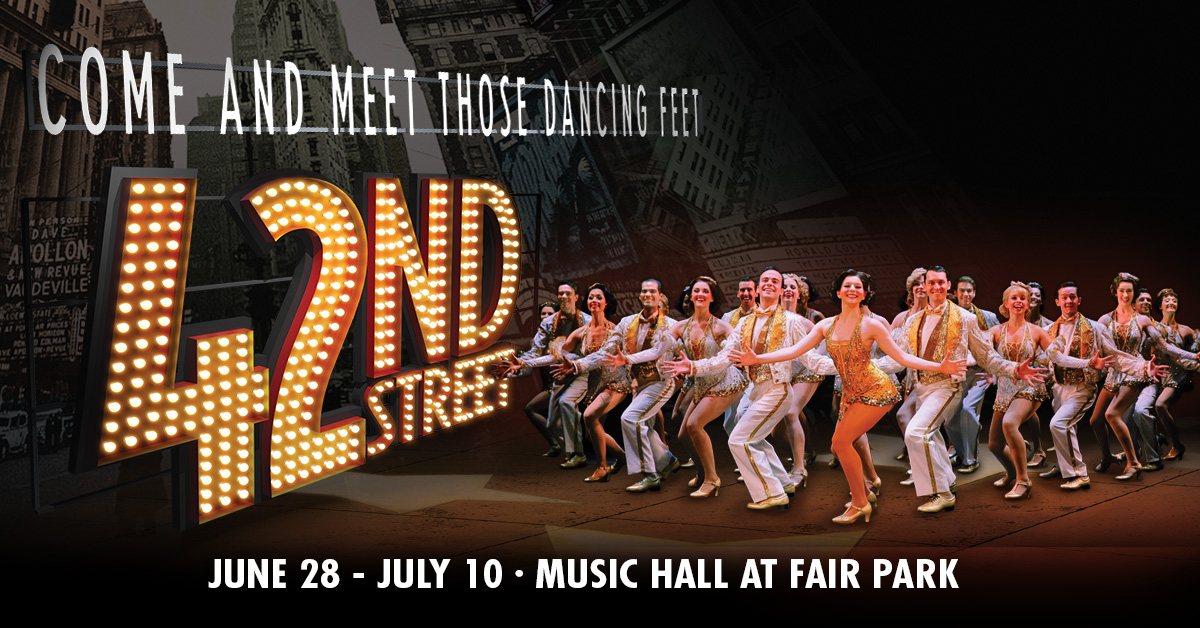 In an initiative to elevate the arts, Dallas Summer Musicals in conjunction with Broadway World DFW and WFAA Channel 8 have partnered up and developed a fun summer series of walk-on roles to give audiences an inside look at the life of an actor. For the last show of DSM's 2015-2016 Season, a lucky winner will be transformed into one of the kids in the chorus and give viewers a behind the scenes look as they become part of cast in 42nd STREET.
SEEKING: Chorus Member
REQUIREMENTS: The walk-on role calls for a young male in his late teens – 20's, of any ethnicity, that is trim and in good physical shape. The actor will appear at the top of the show in the number titled "Audition." He will form part of the chorus kids and follow their lead. In role, the actor must stretch along with the other cast members, walk over to a piano and tap his fingers, walk around with the rest of the cast members and act as required. The winner must be able to attend rehearsal, wardrobe fittings and sound check on the day of the walk-on role. Winner must be a non-union actor. This is a volunteer position only; actor will not be compensated.
The winner will not only have the opportunity to be a part of the cast of a touring Broadway production as they step on the Music Hall stage known to many stars, but they will also receive complimentary tickets for family members to attend their debut on the DSM stage.
WHAT TO SUBMIT: Please submit a full length photo (front), headshot, and audition card details through the link below. As well as a statement as to why you would like to form part of the cast of a national Broadway touring production and what it would mean to you. Deadline for submissions will be Sunday, June 19. Finalist will be notified on Wednesday, June 22.
# # #
---