Posted on June 27th, 2015
Hi DSM Fans!
We are back for Day 3 of the 2015 National High School Musical Theatre Awards!
Before we give you the update on Day 3, our 2015 Best Actor Winner Chris Clark sent us his thoughts on his 2nd Day in NYC. Take a look:
6/25/15 12am
Tonight we saw An American in Paris on Broadway and it was phenomenal! All of the dancing and set and music and lightings were all so beautiful and was stunning to watch! We were lucky to get a talk back session with many members of the cast including by Tony nominees Leanne Cope, Max Von Essen, and Brandon Uranowitz! They were so much fun to talk to and learn about their experiences with the show and their journeys as performers. It was such a great opportunity to talk to about 15 people from a blockbuster Broadway show we had just seen.
Also today we had Composer, Frank Wildhorn, as our guest speaker. He has written some of my favorite shows like Bonnie and Clyde, Jekyll and Hyde, and the Civil War. It was incredible to talk to some one who is responsible for several of the songs I sing.
Tomorrow is going to be a busy day and I can't wait to see what's in store!
-Chris
Chris also filled us in on his experiences yesterday. Check it out:
Today was the longest, hardest, but one of the most rewarding days so far! They started staging the medley today, and that is super exciting! It's starting to come together and looks incredible; my medley is a lot of ballads from shows like Miss Saigon, Les Mis, Tarzan, and Little Shop. All the guys are super talented, and it's so humbling working with them.
It was out last coaching session with Michael McElroy today, and I really made a lot of progress on the story telling of my song. I finally feel ready to put it in front of judges on Sunday!
We got to meet the director/choreographer of An American in Paris, Christopher Wheeldon, and ask questions about his experience with the show. It's so cool to meet all these Broadway professionals.
Another long, hard working, and fun day tomorrow here at the Jimmy Awards in New York City!
-Chris Clark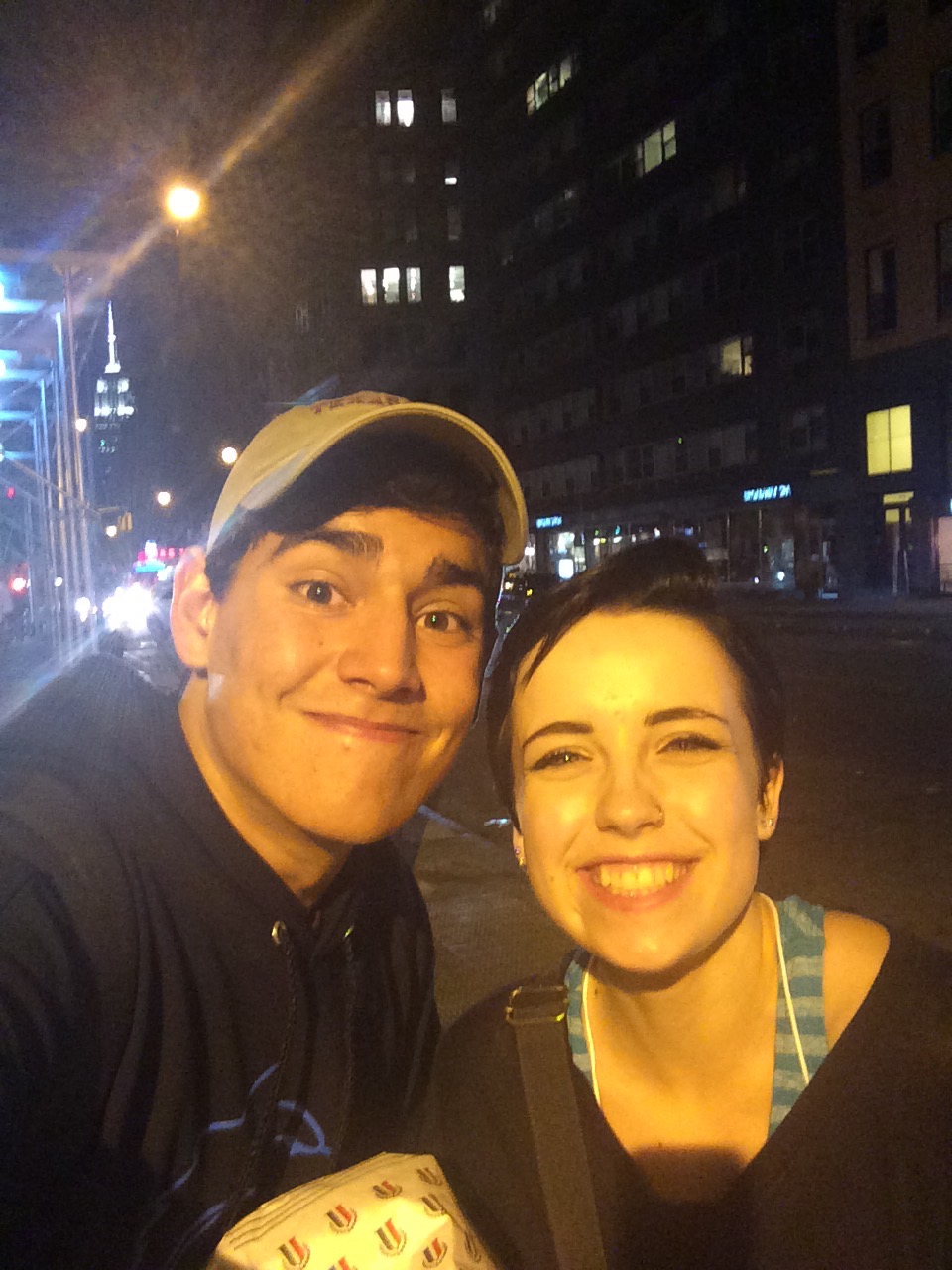 Be sure to continue to cheer on our Best Actor and Actress Winners as they are in their final day of rehearsals tomorrow (Sunday)! Check back in the morning for their update on Day 4 in NYC for the 2015 National High School Musical Theatre Awards!
-DSM Amanda
---