Posted on July 22nd, 2015
Menopause The Musical – Meet The Cast: Megan Cavanagh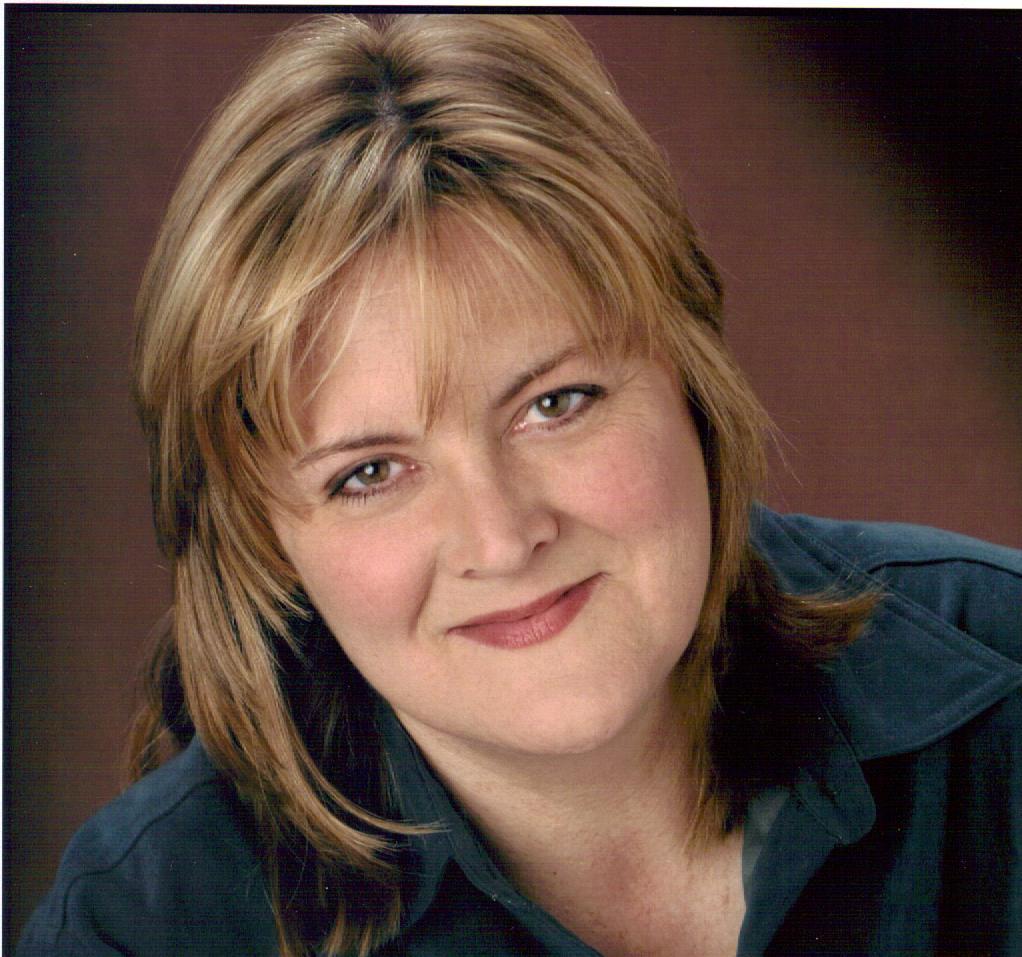 MEGAN CAVANAGH (Earth Mother) is most recognized as Marla Hooch, from the Penny Marshall movie, A LEAGUE OF THEIR OWN. Other film credits include: Mel Brooks' ROBIN HOOD: MEN IN TIGHTS (Broomhilde) and (Essie) DRACULA: DEAD AND LOVING IT. She starred with Tim Allen and Kirstie Ally in FOR RICHER OR POORER (Levinia Yoder). She also starred with Christina Ricci in Disney's remake of THAT DARN CAT (Lu). Megan voiced Judy Neutron in The Academy Award Nominated Animated Feature JIMMY NEUTRON: BOY GENIUS, and she also had the pleasure of doing the Nickelodeon TV series. Other Cartoon voices are: Queen Luna on the Nickelodeon animated series, WINX CLUB, Slog on TAK AND THE POWER OF JUJU, and Amy Poehler's animated series THE MIGHTY B, where Megan played Hillary Higgenbottom (Bessie's Mom). Other TV credits include: Recurring character Trudy (who married Al on the last episode) on HOME IMPROVEMENT. Guest Starring on FRIENDS, WILL & GRACE, JUST SHOOT ME, WEST WING, ER, ROSEANNE and many others. Megan did eight episodes with Betty White and Bob Newhart in his series, BOB.
She has performed in MENOPAUSE THE MUSICAL® Since 2004 as Earth Mother and Iowa Housewife in San Francisco and Kuala Lampur, Malaysia. Noted Regional Credits include: Blithe Spirit (Madame Arcati), A Funny Thing Happened on the Way to the Forum (Pseudolus), Jubilee (Queen/Butch), High Spi its (Madam Arcati). Megan is a proud member of Actors' Equity Association Since 1987. MeganCavanagh.com
MY STORY
January 24, 2014 I had a routine mammogram and a 9mm node was discovered. I had a biopsy and was told I wouldn't hear the results till Tuesday at the earliest, so when my phone rang at 8am Monday morning I knew it probably wasn't good news. And I was right – "invasive carcinoma," was the diagnosis. My head reeled. I was on tour with Menopause the Musical in Springfield, IL and I started to google what "invasive carcinoma" meant.
I returned home and met with my surgeon, Kristi Funk at Pink Lotus (she sounds like a rock star) and she explained that given the size of the node I was probably Stage I ILC (Invasive Lobular Carcinoma) and wouldn't have to undergo chemotherapy just radiation, but we would have to go in and get the lump out and get it looked at under the microscope to see what we were dealing with. After a MRI five more nodes were found and I was scheduled for surgery March 3rd.
I had a partial mastectomy and four lymph nodes removed from under my left arm. Three of the four lymph nodes tested positive for cancer so I was back under the knife a week later to remove seven more lymph nodes – which, thankfully, all came back negative. But those blasted three positive nodes meant I was going to have to endure chemotherapy. I was now Stage II ILC.
I had four chemotherapy sessions every three weeks, and lost all my hair everywhere, then thirty radiation treatments. The radiation was intense but I got through it without a rash. During my treatments I discovered a cancer support center called WeSpark, in Woodland Hills, CA. Finding this place helped me so much! I joined an in-treatment support group and had a harp lesson. I got Reiki and acupuncture for free. I did mindful meditation and hypnotherapy. WeSpark is my new best friend and when I'm home between tours I race right back there to join my post treatment support group. I can't emphasize enough the importance of having this kind of support when you are facing something as daunting as cancer.
The day after my last radiation treatment, I was on a flight to the east coast to attend my nephew's wedding and then join a new Menopause the Musical tour. I was bald and worried that I wouldn't have the energy, but with the support of my spouse and the cast and crew I did it — followed by forty-eight more shows!
I now am dealing with lymphodemia of the left breast. I undergo physical therapy two to three times a week and have to wear a device to help (the liquid that the lymph nodes would normally take care of) drain properly, along with a compression shirt.
I also have to take Tamoxifen for five years. This drug inhibits the estrogen production in my body, as my cancer feeds on estrogen, but it also majorly increases hot flashes and night sweats. While traveling on tour I single-handedly steam up the van windows near me and I have totally become my Earth Mother character – dripping and dropping!!
October 23, 2010 my sister, Mary Cay, died from brain cancer (gliablastoma). I miss her every day and I'm grateful that my cancer could show myself and my family that a diagnosis of cancer doesn't necessarily mean death. My living through this has made me so much more alive – living each day and loving my life. Thanks to my immediate family, my WeSpark Family and my Menopause the Musical G4 family for being so supportive.
---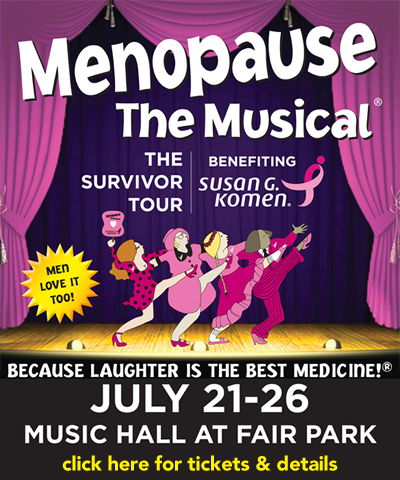 Menopause The Musical®: The Survivor Tour® is presented by DSM Management Group, Inc. July 21-26 at the Music Hall at Fair Park.
TICKETS ON SALE NOW!
The show that's brought joy to millions worldwide is proving that laughter truly is the best medicine. With a cast of breast cancer survivors and co-survivors, Menopause The Musical® is partnering with Susan G. Komen® to offer inspiration, sisterhood, and hope.
Four women at a lingerie sale have nothing in common but a black lace bra AND memory loss, hot flashes, night sweats, not enough sex, too much sex and more! This hilarious musical parody set to classic tunes from the '60s, '70s and '80s will have you cheering and dancing in the aisles! Menopause The Musical®: The Survivor Tour® Benefiting Susan G. Komen® is the first of its kind, donating a portion of every ticket sale directly to the ongoing effort to save lives and end breast cancer forever.
For more details and tickets, click here.
---