Posted on March 10th, 2017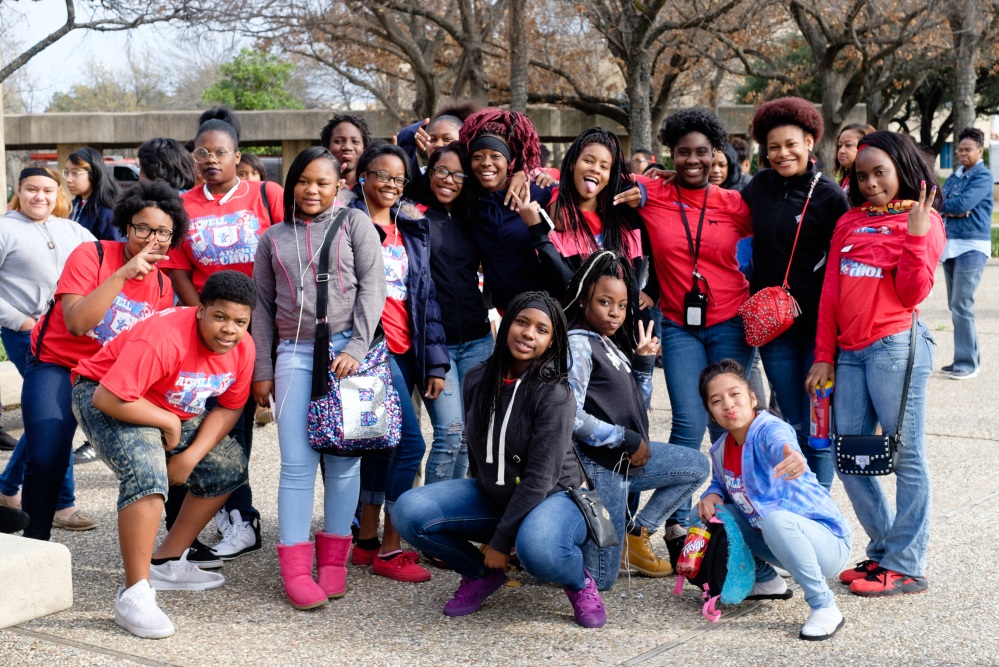 2nd Annual DSM Community Performance Opens the Music Hall at Fair Park
to 2,500+ Dallas ISD and Other Middle School Students
It's been a while since school buses lined up in Fair Park for an opportunity to see a Dallas Summer Musicals' show.  On Friday, February 17th, DSM with leadership grant support from the Moody Foundation in Galveston, Texas opened the doors of the Music Hall at Fair Park to more than 2,500 middle school students from Dallas ISD and from DeSoto ISD and Richardson ISD to watch a special, complimentary, school-day performance of STOMP.  The grant from the Moody Foundation also provided important support for Dallas ISD bussing services.
Ted Munselle, Chair of the DSM Board of Directors, kicked it off and welcomed the students from the stage, emphasizing the vital importance of DSM's community investments in fulfilling its nonprofit mission, and thanking the Moody Foundation for its incredible grant support and the community partners Big Thought and Dallas ISD for their collaboration and coordination.  Also in attendance at a coffee reception were City of Dallas Councilmember, Tiffinni A. Young, Park and Recreation Board Member for District 3, Marlon Rollins, and numerous DSM Executive Committee and Board Members and Dallas ISD and other school district executives.
The student audience swelled and applauded exuberantly as the cast of STOMP put on this special performance, and there were smiles galore as the students departed in organized fashion and returned to school safely.  Thanks to an ongoing partnership with Big Thought, each student received a STOMP themed activity book for at-home activities.
DSM is pleased and proud to be able to create this level of community access and to support school-based education via projects like the DSM Community Performance. Projects and programs like this one are supported in large part by the generosity of DSM's family of season sponsors, donors, and other benefactors.
*    *    *    *    *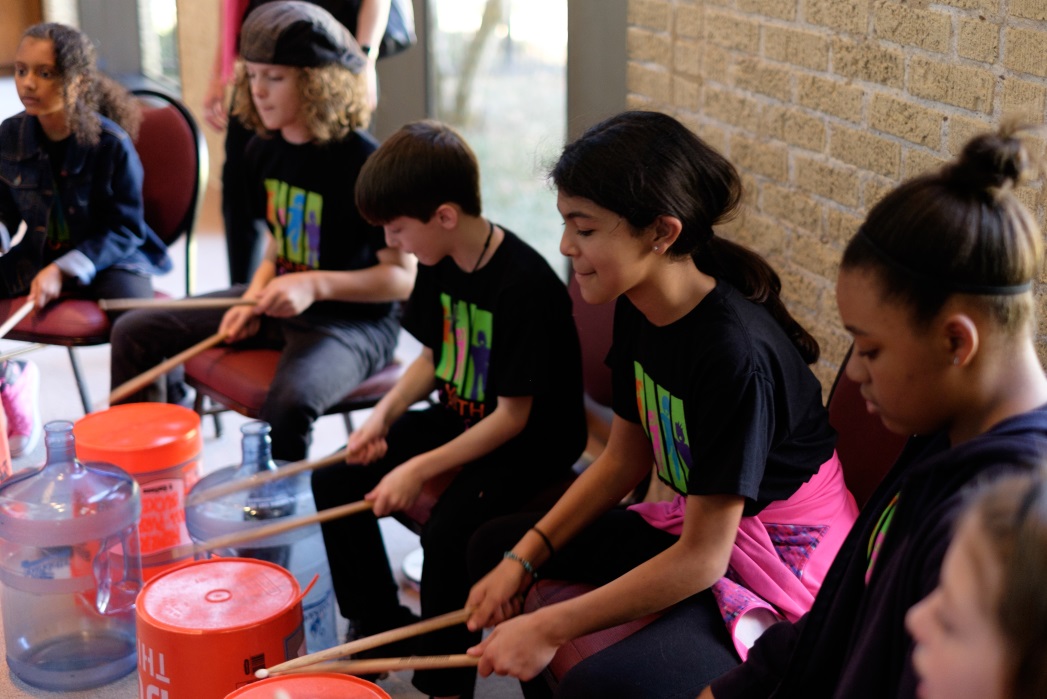 Rhythmic Energy and Enthusiasm Filled the Music Hall for
STOMP – DSM Kids Club with Big Thought and Seats for Kids Programs
The morning started out quiet at the Music Hall at Fair Park for the DSM Kids Club and Seats for Kids program prior to the Saturday matinee performance of the crowd-favorite show STOMP, but it would not stay that way for long.  The energy and rhythm of the 200 plus families and children that attended pulsed steadily through the Music Hall at Fair Park as DSM and Big Thought welcomed participants to engage in:
Bucket Drumming with drum enthusiast and local artist, Menkiti Rice
A Found Objects Symphony with local artist, Kelly Nygren
Bull Roarer craft making stations with Creative Solutions Student Volunteers
Creative dance and performance sessions
Thanks to DSM annual fund donor gifts, season sponsor support, and in-kind partnership with Big Thought, the DSM Seats for Kids program awarded 100 complimentary seats to four local organizations to attend the DSM Kids Club program and to watch STOMP, including Hackberry Elementary, Cornerstone Crossroads Academy, Child Care Group, and Northside Elementary from DeSoto ISD. 
DSM Kids Club programs are free; registration is appreciated but not required. The next and final DSM Kids Club program for the 2016-17 season is during CIRCUS 1903 on Saturday, May 27th from 11:30am til 1:30pm. 
---