Posted on November 26th, 2019

Dear Friends,
The holiday season is a time for sharing and giving thanks. Here are a few things I am thankful for:
I'm incredibly privileged to work with a dedicated team of professionals here at DSM.  From our ushers to our stagehands, from our administrative staff to our box office team – they are all working hard to give you the very best experience every time you come to the Music Hall.
I am thankful for Broadway Across America, our partner in presenting Broadway in Dallas.  They are incredible partners and working with them is an absolute pleasure.
DSM is blessed with an immensely talented and generous board of directors who unfailingly give of their time and good fortune to ensure a rock solid future for DSM.
And most of all, I am thankful for you, our fans.  You stuck with DSM through thick and thin, and remain committed to this wonderful organization and the amazing art form of musical theater.  We will keep working hard for you as long as you keep coming back for more.
On the subject of sharing, DSM has formed a new partnership with CitySquare, a local nonprofit whose mission is to fight the causes and effects of poverty.  We will be doing lots of things to support CitySquare throughout the year, but to start with, during our upcoming engagement of DEAR EVAN HANSEN we will be conducting a Pasta Drive (Yes, I said Pasta Drive! – Pasta is an easy to prepare staple and it was specifically requested by our friends at CitySquare.)  If you would like to participate, please bring a box or two of pasta with you to the Music Hall – we will have collection bins adjacent to the box office.
We hope you enjoy this edition of DSM NEWS. If you have any thoughts or would like to pitch a story idea, please write to us at dsmnews@dallassummermusicals.org.
See you in the lobby!

Ken Novice
DSM President
---
DSM JOINS BROADWAY GREEN ALLIANCE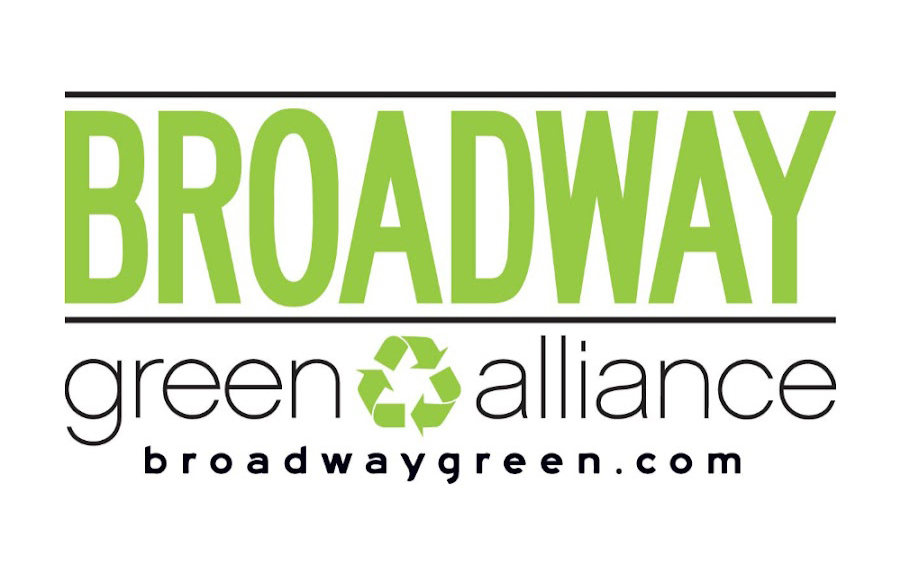 DSM has proudly joined the ranks of several Broadway, Off-Broadway, and touring productions by making a commitment to becoming greener. The Broadway Green Alliance is an industry-wide initiative that educates, motivates, and inspires the entire theatre community and its patrons to adopt environmentally friendlier practices. As part of this initiative, DSM's appointed Green Captain will work closely with each touring production's Green Captain to promote eco-friendly behavior throughout the 2019-2020 season.

EMPLOYEE SPOTLIGHT

On Saturday, September 21, DSM proudly hosted an Usher and Ambassador Appreciation Luncheon where DSM staff served brunch to our front of house team to show our gratitude for their hard work. Following brunch, an award ceremony was held to recognize team members for their dedication to DSM and for going above and beyond when duty calls. A special congratulations to Dr. Chris Salerno on receiving the DSM Ambassadors Founding Father Award!
2019 DSM GALA – AN EVENING WITH THE BEST OF BROADWAY

Dallas leaders, philanthropists and lovers of the arts came together to celebrate the magic of musical theatre at the 2019 DSM Gala – An Evening with the Best of Broadway presented by PNC. Hosted by Tony Award® winner and Kennedy Center Honoree Chita Rivera, and featuring performances from Kelli O'Hara, Amber Riley, Adam Pascal and Caissie Levy, An Evening with the Best of Broadway raised more than $500,000, which will support the nonprofit DSM in its mission to bring the very best of Broadway to North Texas, develop appreciation of musical theatre among diverse audiences and foster meaningful arts experiences for children and families in our community.
For the concert finale, students from Cedar Hill Independent School District (ISD), Dallas ISD, Denton ISD, Highland Park ISD, Mesquite ISD, Richardson ISD, Wylie ISD and the 2019 DSM High School Musical Theatre Awards' Best Actress winner, Haley Dortch of Guyer High School, joined Riley, O'Hara, Levy and Pascal on stage for a memorable finale performance of "Seasons of Love" from RENT and "You Will Be Found" from Dear Evan Hansen. 
CO-CHAIR SPOTLIGHT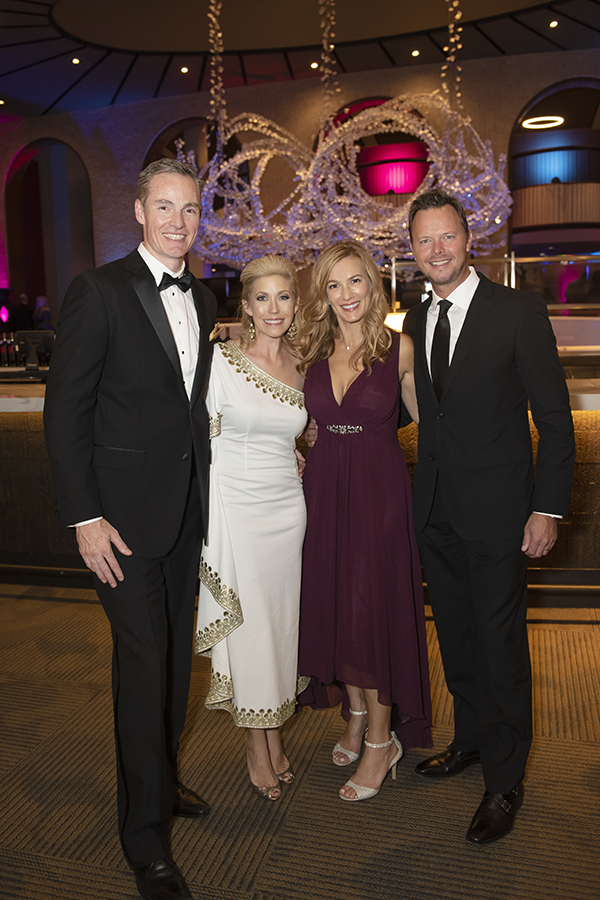 2019 DSM Gala Co-Chairs Calvert Collins-Bratton & Vince Bratton and Helen & Brendan McGuire tell us what they love about DSM.
"We've been a part of the gala and DSM since moving to Dallas three years ago. We have loved getting to experience Broadway shows at the Music Hall including HAMILTON, PHANTOM OF THE OPERA, and SCHOOL OF ROCK". – Helen & Brendan McGuire
"Dallas Summer Musicals is truly in our blood… now going on its third generation! We feel so blessed to see such wonderful theater in our backyard, and we now share our love of theater with our children. We were honored to co-chair this year's gala raising money for the many community programs that DSM provides so more young people can experience the magic of theater". –Calvert Collins-Bratton & Vince Bratton
DSM IN THE NEWS

[bs_button size="md" type="info" value="Click Here to Test Your Broadway Knowledge!" href="http://www.playbill.com/article/can-you-name-the-broadway-show-based-on-a-silhouette"]
Click here and sign up for eNotes to receive the next edition of DSM NEWS!
---