Posted on May 27th, 2020

Dear Friends,
I've been spending a lot of time thinking about the future – a return to normal, or some new version of a post-pandemic normal – and specifically what will a trip to the Music Hall for a Broadway show be like at that time?
Our team is exploring all of it: new entrance and exit procedures, masks and hand sanitizers for our staff and audiences, thorough and frequent cleaning of all surfaces, and the list goes on.  We are talking to health care professionals, industry leaders including The Broadway League, and consulting our partners at Broadway Across America.  We have even hired a trained professional "industrial hygienist" to collaborate with us and guide us through this process.
When will this all be put into action?  That I can't answer yet.  But please know that the safety of our audiences, our staff and the touring companies is of paramount importance to us.  We simply won't re-open until we can do so safely. 
What I can tell you with certainty is this:  Your ticket dollars are safe – money collected for advance ticket sales is in a proverbial "lock-box" and we will never, EVER put the money you have entrusted to us at risk.  If a show gets canceled – you will be offered the opportunity to exchange, donate or receive a refund.  Guaranteed.
The entire DSM team is working every day to bring Broadway back to Dallas as soon as it's possible, and as soon as it's safe.
We are thinking about you and look very forward to seeing you back at the theater.

Ken Novice
DSM President
---

#BRAVETHEMOMENT
This week, we were proud to partner on another blood drive with Carter BloodCare to address the increasing demand as Dallas reopens and hospitals resume elective procedures. Our first drive in March set the standard for socially-distanced blood drives with Carter BloodCare, and our team was thrilled to host again. Several of our 2020 HSMTA nominees even serenaded donors with showtunes while they gave blood. Thank you to all who attended and donated!

DSM HIGH SCHOOL MUSICAL THEATRE AWARDS

Congratulations to all the North Texas high school students, teachers, and theater departments that were celebrated in a virtual ceremony of the 9th Annual DSM High School Musical Theatre Awards on Thursday, May 14. The 2020 Best Musical Award went to Guyer High School's production of A Gentleman's Guide to Love and Murder, the Best Leading Actor award was presented to Beau Cochran (A&M Consolidated High School), and Best Leading Actress went to Haley Dortch (Guyer High School). Click here for the complete list of 2020 winners and nominees, or watch the full ceremony on YouTube!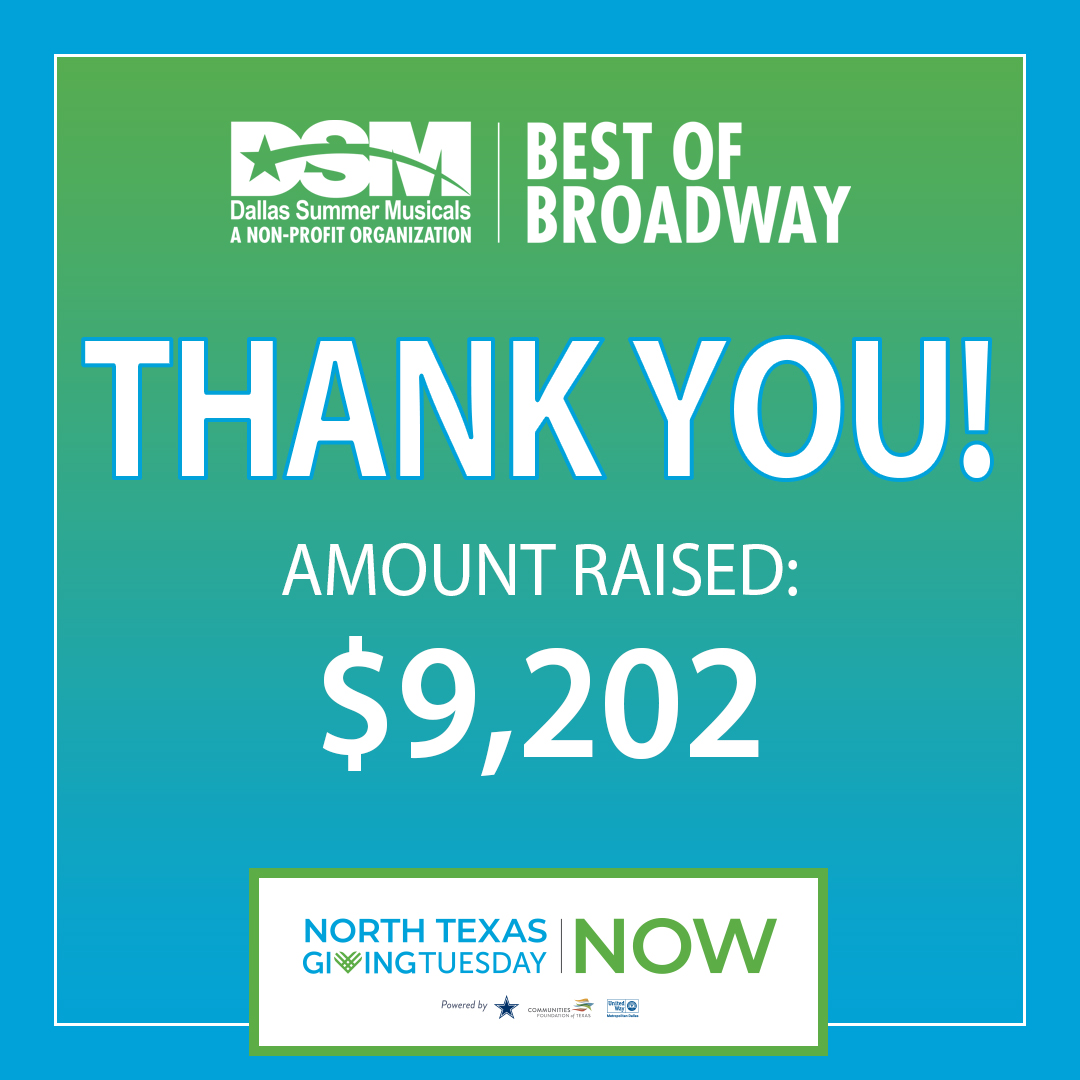 NORTH TEXAS GIVING TUESDAY
Thank you to our supporters during North Texas Giving Tuesday Now who helped us raise $9,202. Your gift will make an impact through our community outreach and education programs!
---
EMPLOYEE SPOTLIGHT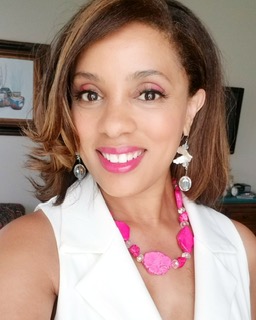 CRYSTAL BROWN-TATUM
HR/Office Manager
As DSM's Human Resources Manager, Crystal shares her top 5 tips for staying productive while working from home.
1) Establish a dedicated workspace. This location triggers your brain to get into work mode. Set boundaries with family and friends to minimize unnecessary distractions. Make it clear, when you are in this space, you are at work.
2) Stick to a schedule. Maintaining regular working hours can help your productivity, as well as sleep patterns. Non-work activities should be scheduled to make sure that you stay on track with work priorities and avoid personal distractions.
3) Revamp the "to do" list. You have to hold yourself more accountable than ever as you self-direct and self-manage remotely. Checking off priorities and tasks not only keeps you motivated, but also validates you are getting things done.
4) Communicate via virtual conference or phone calls. Emails and texts can be misconstrued during stressful times, so learn to distinguish what conversations really do require face-to-face or verbal collaboration. If you find yourself getting caught up in the reply all web of emails, suggest a quick call to get everyone aligned.
5) Ask for help! If there is something that your coworkers or employer can provide to make your remote work easier or more efficient, let them know. At the end of the day, your employer wants you to be successful remotely, and they don't know what you need unless you tell them. If you are feeling overwhelmed, don't be reluctant to let someone know so they can help you or help redistribute the workload.
---
DONOR SPOTLIGHT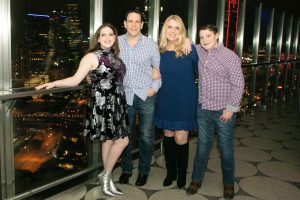 THE ROSEN FAMILY
When the Rosen family moved to Dallas from New York City, they thought they would desperately miss one of their favorite pastimes – going to the theater.  Nothing could have been further from the truth! They immediately fell in love with Dallas Summer Musicals saying, "the quality of the productions is equal to anything you would see on Broadway."  In fact, as season subscribers and Radiant Star CenterStage members, they have the opportunity to see more Broadway shows now than when they lived in New York.  As their children have grown, they have come to appreciate Dallas Summer Musicals, and enjoy experiencing the performances together as a family. Especially during this time of uncertainty in the world, they are thrilled to support DSM, allowing the excitement of live theater, education and community outreach to be experienced by many generations of theater patrons, now and in the future.

DID YOU KNOW…
In 1962, under the guidance of Managing Director, Tom Hughes, the State Fair Musicals separated from the State Fair of Texas and became an autonomous civic organization called Dallas Summer Musicals, Inc.!
Click here and sign up for eNotes to receive the next edition of DSM NEWS!
---