Posted on March 30th, 2021

Dear Friends,
525,600 minutes. As all of you RENT fans out there know, that's how you measure a year. Can you believe it's been a year since we were forced to shut-down by the Covid-19 pandemic? (Technically, it's been a year and 17 days – so that's 550,080 minutes if you are keeping score at home).
Any way you measure it, I think we can all agree… it's been TOO LONG! But we are getting there. The start of our Germania Insurance Broadway Series is so close I can almost hear the orchestra tuning up in the pit.
DSM will be ready with new intensive cleaning procedures, new touchless entry measures, and, yes, to prioritize the safety of everyone, we do expect that we will require masks for all audience members. We will be monitoring public health guidance and will share more details as we get closer to reopening.
Will you be ready to come join us? Here's a checklist for you: Choose someone special to attend with, get your finest theater outfit ready, choose your favorite mask, and please, PLEASE, get vaccinated as soon as you are eligible.
There is a light at the end of the tunnel, and we will all get there together if we all are willing to do our part.
I can't wait to see you back at the Music Hall.
Best,

Ken Novice
DSM President
---

Special Announcement on April 5

Keep your eyes out for an exciting announcement coming April 5! Want a hint? Find the 10 hidden words and put your sleuth skills to the test.
---

DSM SHEROES

A SHEro is a woman who exemplifies the values of dedication, justice, collaboration, and allyship to the Dallas community.  The DSM SHEroes program acknowledges that a city that thrives socially and economically also thrives artistically and honors the impact that outstanding women have had on all sectors of Dallas. Click here to meet the 2021 cohort of DSM SHEroes!
---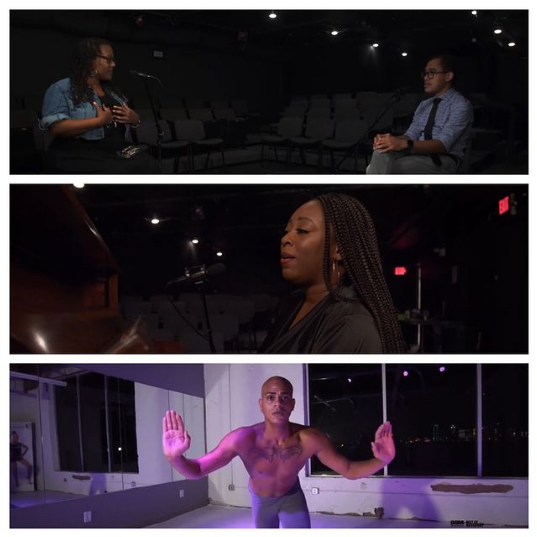 BLACK ART MATTERS
Have you been following along with our weekly Black Art Matters series? Make sure you check out the full video lineup on our YouTube channel!
Click here to watch.
Want to learn how you can make a difference in arts education? Learn more here.
DSM GALA
We are proud to announce our 2021 Gala Co-Chairs for HAMILTON, AN EVENING WITH THE BEST OF BROADWAY on Saturday, November 20, 2021. Sara Lee and Stan Gardner and Cindy and Scott Collier will lead DSM's signature fundraiser. Stan and Scott are longstanding, valued members of DSM's Board of Directors with Stan serving as former Chair of the Board and Scott in charge of the search committee that brought Ken Novice as President. Sara Lee and Cindy, along with Stan and Scott, bring extensive experience in chairing Dallas fundraising events and tremendous enthusiasm and passion for DSM to their role. We are deeply thankful for their support!  

DONOR SPOTLIGHT

"We support Dallas Summer Musicals because DSM delivers the best of Broadway, connecting the North Texas community through timeless stories and shared experiences. Also, its education and outreach programs serve as a powerful incubator of diverse talent."
– Kimberly King Webb and Christopher Webb
---
THE BEST OF BROADWAY RETURNS TO DALLAS
Click here and sign up for eNotes to receive the next edition of DSM NEWS!
---