Posted on July 29th, 2020

Dear Friends,
While the Music Hall remains dark, we hope you are successfully keeping the spirit of Broadway in your heart. Nothing can take the place of the magical experience of live theater, but there is a huge amount of very entertaining digital content emanating from the immensely talented people who make up the extended Broadway family.
DSM is sharing information about these online shows and events on social media, so please follow us on Facebook, Instagram and Twitter to stay up to date.  We are also posting original content on our YouTube channel covering a variety of interesting and educational subjects.
Here are few other places to keep you connected with Broadway on the internet:
Broadway.com offers a growing library of original content including performances and interviews from major figures in the industry. At last check there were over 600 videos available on the site and they are all free!
The HAMILTON movie recorded live on Broadway in 2016, featuring the original cast including the show's creator Lin-Manuel Miranda, is now streaming on Disney+. If you haven't seen it yet, it is spectacular.
Netflix, Amazon Prime and Hulu all offer a variety Broadway classic and new works. Just search for "Broadway" on any of those platforms.
I hope of these videos will tide you over until we are all back in the Music Hall.  We are working hard to get there and will keep you informed as we progress toward that day.
Stay safe!

Ken Novice
DSM President
---

DSM RECEIVES TI FOUNDATION GRANT
DSM has been awarded a three-year, $375,000 grant from the Texas Instruments Foundation to support the nonprofit's mission to bring the best of Broadway to North Texas and expand the impact of live theater into all corners of the community. The grant will provide operational support for DSM's next three Broadway seasons, the organization's new array of education and community partnership programs, and the implementation of the organization's new strategic plan. LEARN MORE.

CONGRATS MR. PRESIDENT!

We're proud to announce that DSM President Ken Novice has been named a finalist in leadership excellence for D CEO's Nonprofit and Corporate Citizenship Awards! Cue the standing ovation! Winners will be announced in August. Click here for the full list of nominees and categories.
---
EMPLOYEE SPOTLIGHT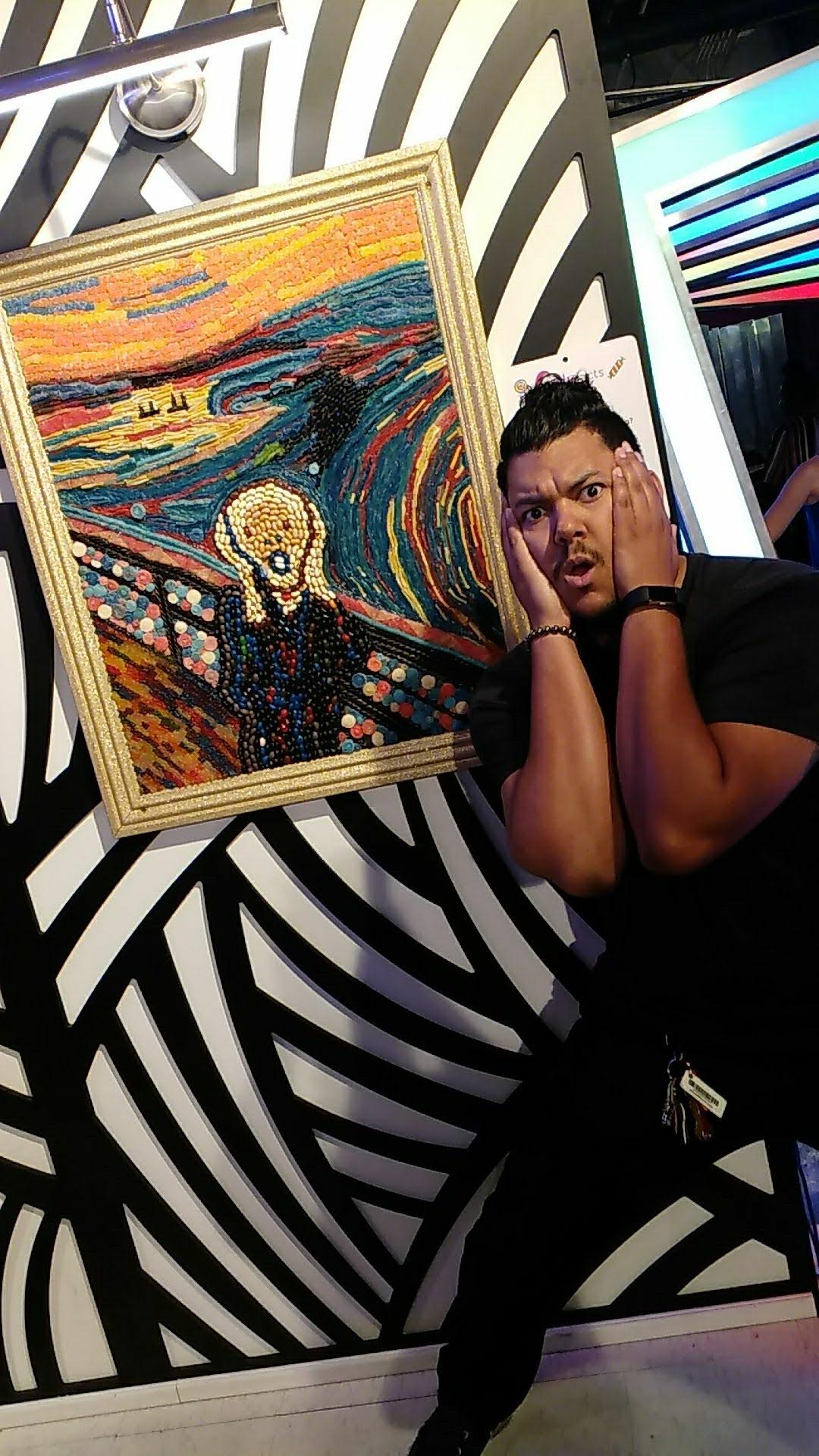 RAFAEL VIERA
Accounting Supervisor
HOMETOWN: Waco, TX
COLLEGE: The University of Texas at Arlington
COLLEGE MAJOR: Business Administration, Finance
YEARS AT DSM: 3
FAVORITE BROADWAY SHOW: The Band's Visit
WHAT IS ONE OF YOUR ALL-TIME BEST BROADWAY MEMORIES?
Watching Wayne Brady perform Kinky Boots at The Al Hirschfeld Theatre. It was my first Broadway musical in New York. I will never forget how much energy he put into the performance, and it was such a great show. Who would have thought a year later I would be working at DSM watching more Broadway shows.
TELL US SOMETHING PEOPLE MAY NOT KNOW ABOUT YOU.
I was an Oompa Loompa on one of my high school musicals. Being 6' tall, you can use your "Pure Imagination" to figure out how we made that one work.
IF YOU WERE A CELEBRITY, WHAT WOULD YOU BE FAMOUS FOR?
Ugly Crying
WHAT DO YOU LIKE TO DO IN YOUR SPARE TIME?
Read, write, and create interesting cocktails.
WHAT'S YOUR PERSONAL MANTRA?
Live your life to the fullest!
WHAT'S THE BEST ADVICE YOU'VE RECEIVED?
I refer to Paulo Coelho's book, The Alchemist. "The secret of happiness is to see all the marvels of the world, and never to forget the drops of oil on the spoon."
---
THE ART & BUSINESS OF BROADWAY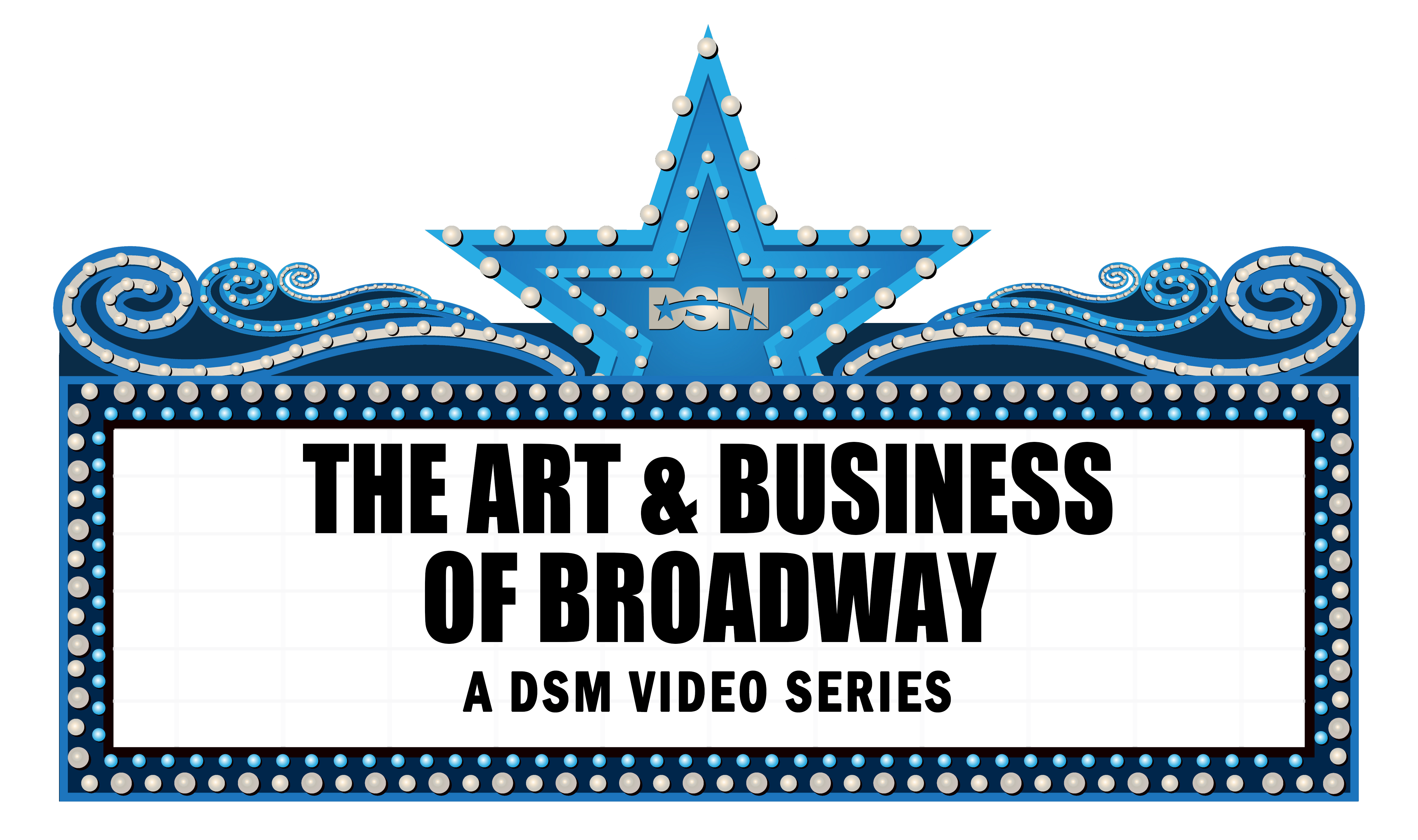 The Art & Business of Broadway is a new interactive video series presented by DSM. Held on the third Thursday of the month, each session will highlight different topics to give you a behind-the-scenes look at DSM operations and the Broadway industry overall. Click here to watch the series premiere: The State of Broadway – Art, Advocacy and What It Takes to Re-Open featuring Lauren Reid (COO, John Gore Organization) and Ken Novice (DSM President)!
CLICK HERE to learn more about how you can help support the nonprofit Dallas Summer Musicals.
---
DONOR SPOTLIGHT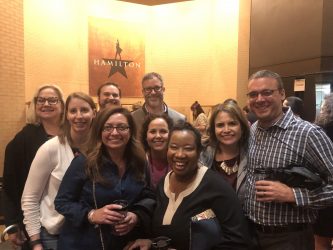 SHEILON KING
As far back as I can remember, music and dancing have been part of my life.   At four years of age, my mother took me to my first ballet (Swan Lake) and a few years later, I was fortunate to see West Side Story on Broadway.  I sang in my school and church choirs and took ballet and jazz dance classes in high school.  I developed a lifelong love of and commitment to the Arts.   Research shows that the arts (specifically music) build cognitive thinking and enhance Science, Technology, Engineering and Mathematics (STEM) skills, especially mathematics.  So it is important to me that I continue to support the arts in its many forms.
In 2012, I moved to Dallas and was excited to find a vibrant, diverse and growing arts community.  I immediately chose to subscribe to DSM for the 2012-2013 season because it was affordable and the shows were varied – from Catch Me If You Can to Priscilla Queen of the Desert.  I subscribed with one friend initially and now the group has nine members.  We go out to dinner beforehand and make an entire evening of it.  Right now we all miss the opportunity to see new musicals and revisit old favorites.  We also miss the interaction with other season subscribers who sit near us.  We look forward to the time when we can all celebrate our commitment to culture, interact more freely and continue our participation in the arts here in Dallas.

CHRISTOPHER JACKSON: LIVE FROM THE WEST SIDE

Get the best seat in your house to Christopher Jackson: Live from the West Side!
You've seen him as George Washington in HAMILTON. Now, see Tony Award®-nominated actor and Grammy and Emmy Award-winning songwriter/composer Christopher Jackson perform LIVE from New York's New World Stages in a special livestream event: Christopher Jackson: Live from the West Side.
WHEN: Saturday, August 15 at 7 PM
WHERE: Livestream link provided after purchase
TICKETS: $40 per household, includes 72 hours of on-demand viewing
---
BROADWAY AT HOME CONTEST
This past month we challenged our social media followers to recreate Broadway in their own homes using production images from shows in our upcoming 20/21 season. Congrats to Monica Cooley for the outstanding recreation of MEAN GIRLS and for taking home a $150 DSM gift certificate. Way to go!
Click here and sign up for eNotes to receive the next edition of DSM NEWS!
---