Posted on February 2nd, 2021

Dear Friends,
I have recently been thinking quite a bit about leadership—the various forms it takes and the ways it benefits DSM.
As you probably know, we just announced our revamped Broadway line-up and welcomed Brenham-based Germania Insurance as our new Broadway Series title sponsor. In the best of times, corporate sponsorships like these are few and far between. For this one to come together in the middle of global pandemic speaks volumes about Germania and its commitment to giving back to its community and to supporting the arts in North Texas. Thank you for your leadership, Germania.
Our Congressional leaders stridently fought to include a much-needed provision in the recent federal aid package called the Shuttered Venue Operators Grant. This program is earmarked specifically for live entertainment companies like DSM whose primary income source has been cut-off for almost a year so far. DSM and many other organizations like us will use this financial lifeline to bring back furloughed workers and to do other critical work to make-ready for our planned safe and healthy return to the stage later this year. Thank you for your leadership, to Texas' own Senator John Cornyn for co-sponsoring this bill, and to our new Senate Majority Leader Chuck Schumer for prioritizing this bi-partisan initiative.
As DSM president, I will strive to emulate the traits of these leaders to ensure all of DSM's constituents experience a safe, comfortable, and well-organized return to our beloved Music Hall later this year. I look forward to seeing you here, and I hope that you hold me to it.
Best,

Ken Novice
DSM President
---

ConnectEDU Powered by PNC

DSM was thrilled to kick off the New Year by participating in Dallas ISD's Professional Development Day as part of ConnectEDU, powered by PNC. With four simultaneous sessions, our workshop leaders covered topics including projections in theatrical design, directing performances digitally, techniques for blended performances, and culturally responsive dance critiques and evaluation strategies.
---

DSM VOLUNTEER DAY
In December, DSM Board members, staff, donors and community partners took over the CitySquare Food Pantry to help ensure that families did not go hungry over the holidays. Thank you to all who volunteered!
---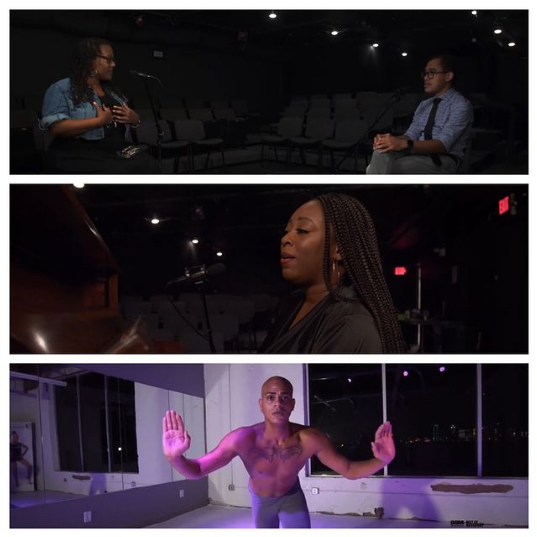 BLACK ART MATTERS
Have you been following along with our weekly Black Art Matters series? Make sure you check out the full video lineup on our YouTube channel!
Click here to watch.
Want to learn how you can make a difference in arts education? Learn more here.
---
ANNOUNCING THE 21/22 GERMANIA INSURANCE BROADWAY SERIES
The best of Broadway returns to the stage this summer! Despite a delay to the start of our season, we are thrilled to announce the return of Hamilton, and the addition of Disney's Frozen to complete the Season.

DSM GALA

Save the date for an unforgettable evening featuring a full performance of Hamilton and celebrate the Best of Broadway while supporting Dallas Summer Musicals. Proceeds from the 2021 DSM Gala will support DSM's nonprofit mission to deliver the spirit of Broadway to North Texas through robust educational programs and community outreach initiatives. Click here to learn more.
---
ASSOCIATE PRODUCERS

Join Associate Producers, DSM's young professionals group that connects musical theater enthusiasts by fostering a community of young professionals who support DSM through social and philanthropic engagement. Members attend exclusive Broadway-themed virtual events, and once safe to do so will receive discounted tickets to select shows, invites to post-show cast parties/pre-show happy hours, and get to connect with other young professionals. Click here to become a member!
---

DONOR SPOTLIGHT

"We are fortunate enough to not have lost our income at a time when many people are impacted by job loss, especially those in the arts industry. We chose to donate our Frozen tickets back to Dallas Summer Musicals as a way to financially support the venue that supports our spirits when the Music Hall is open. We are looking forward to the time when it is safe to experience live performances together again, and we are proud to help sustain DSM in the meantime." 
-Jonathan & Kelli Adams, Members of Associate Producers
Click here and sign up for eNotes to receive the next edition of DSM NEWS!
---