Posted on December 28th, 2021

Dear Friends,
As we wrap up 2021, rather than dwell on the negative aspects of being shut-down for the majority of the year, I choose to view 2021 as a momentous year with so much to be thankful for…some highlights…
DSM was privileged to lead the entire touring Broadway industry back to action with two blockbuster engagements of Wicked and Hamilton. Dallas audiences responded with tremendous enthusiasm – we had more than 210,000 people through the Music Hall for these two shows alone. In some cities that's equivalent to 3 years' worth of attendance! If there was any doubt whether Dallas was ready to return to Broadway, it has been completely put to bed. Grateful!


During Hamilton, DSM hosted a recorded breaking gala which raised more than $775,000 to support our education and community engagement programs – so many of our students and neighbors will be able to experience the spirit and magic of Broadway thanks to the generosity of our members and donors. Grateful! e are grateful for the collaborative efforts of our partners and friends: Broadway Across America, the entire Wicked team, and numerous others whose dedication and passion made this possible. Thank you for entrusting DSM with the enormous responsibility of reopening an entire industry. It was our honor to lead the way.


DSM hosted a dedicated performance of Hamilton for Dallas ISD students and teachers which was underwritten by a long roster of generous companies and foundations including The TD Jakes Foundation, Frito-Lay, The Moody Foundation and the Meadow Foundation. 90% of the high school kids in attendance had never attended a Broadway show before. Grateful!
Thank you for being part of our Broadway family, and here's to an even more epic 2022!

Ken Novice
DSM President
---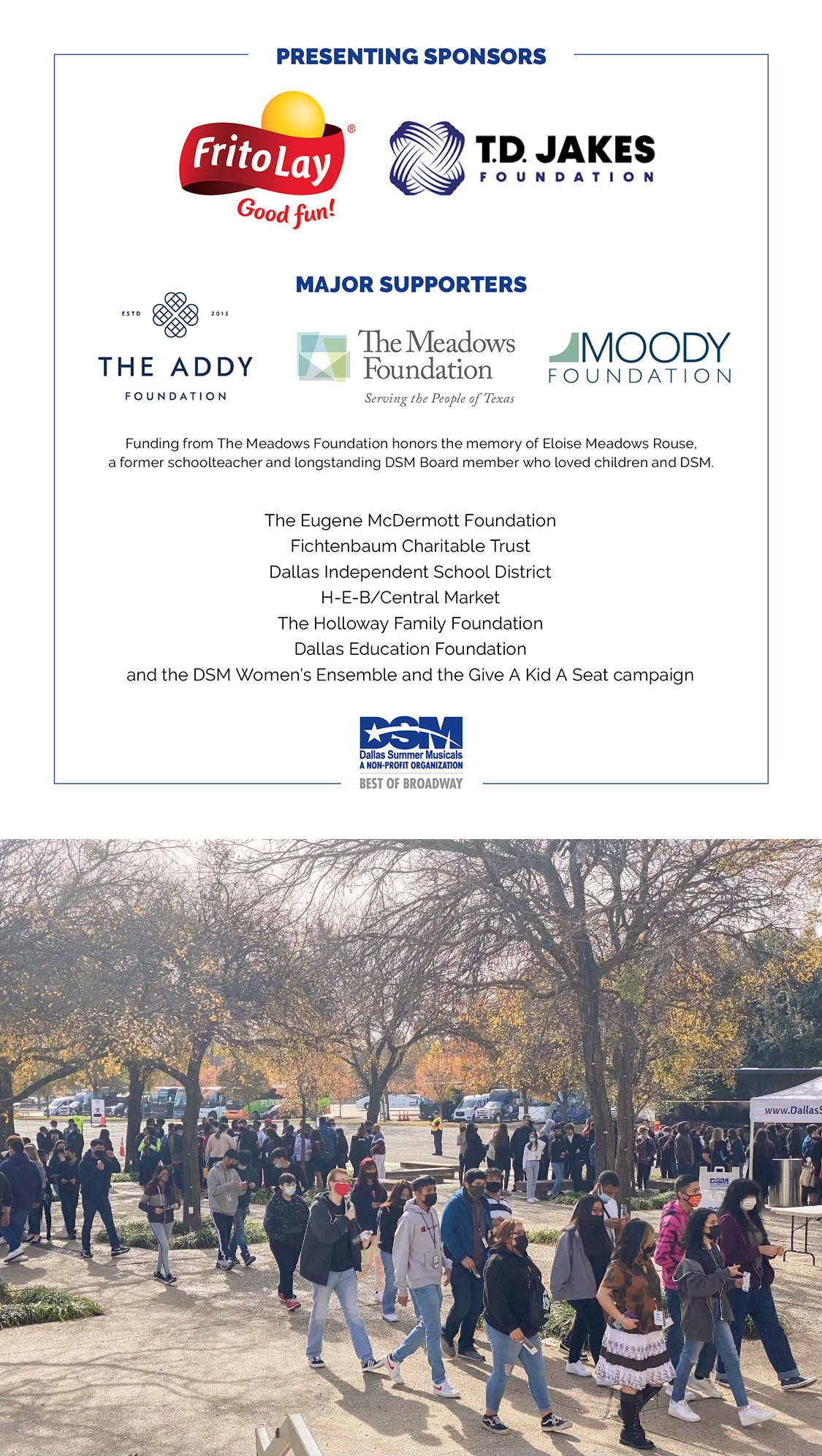 DALLAS ISD DAY AT HAMILTON
On December 2, we were thrilled to host a performance of Hamilton for Dallas ISD students and teachers. We give our sincere thanks to the generous funders whose leadership gifts helped make this possible.
---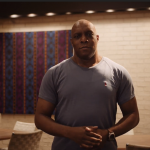 BLACK ART MATTERS
In our monthly virtual series Black Art Matters, local Black artists share a performance and discuss what it means to be a Black creative in the local, regional, and national performing arts sector and how the sector can improve in its support of Black artists and how their art is crafted and shaped by their identity. Click here to catch up on the full series.
---
2021 GALA
---
EMPLOYEE SPOTLIGHT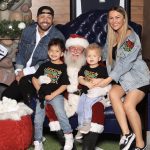 Dr. Anthony Frenette
Safety & Security Manager
Hometown: Arlington, TX
Alma Mater: Washington State (Go Cougars)
Favorite Musical: Beauty and the Beast
Job History: US Coast Guard, DFW Airport Public Safety, The Bridge Homeless Recovery Center. Consultant for Dallas Police Department, Garland Police Department, and more.
Hobbies: When I'm not at the Music Hall, I enjoy spending time with my 2 boys Jaden and Jakobi. I also enjoy a good round of golf. However, one of my biggest secrets to most is that I am also a dancer!
What fictional character do you identify with the most and why? This is a fun one. I identify with Chadwick Boseman as Black Panther. In the movie, he fights for what he believes in. He fights for his people, his principles and honor. On another note, he fought cancer in his personal life silently, as to not affect others that may have looked to him for strength. He ultimately showed the world the definition of strength. May he eternally rest in peace.
If you could choose one song to play every time you walk into a room for the rest of your life, what song would you choose? The NFL theme song lol…kidding!! I would choose to walk into a room to a song called "Walking" by Christian artists Mary Mary. In this song, there's a verse that says "Every day I fall down, make mistakes, get back up, try again, next time that you see me, I'm walking, I'm walking, I'm walking." It represents my life perfectly.
What inspires you? The world as a whole. I would like to break it down to one thing but the reality is, there is inspiration all around us. I've been inspired by people such as my father, Grant Cardone, Gary Vee, Elon Musk, but I've also been inspired by simple artwork I've seen in the streets of Atlanta, Dallas and Europe. The world is Go- given and created with everything we need to be happy and successful. You just have to open your eyes!
---
DSM IN THE NEWS 
---
UP NEXT AT DSM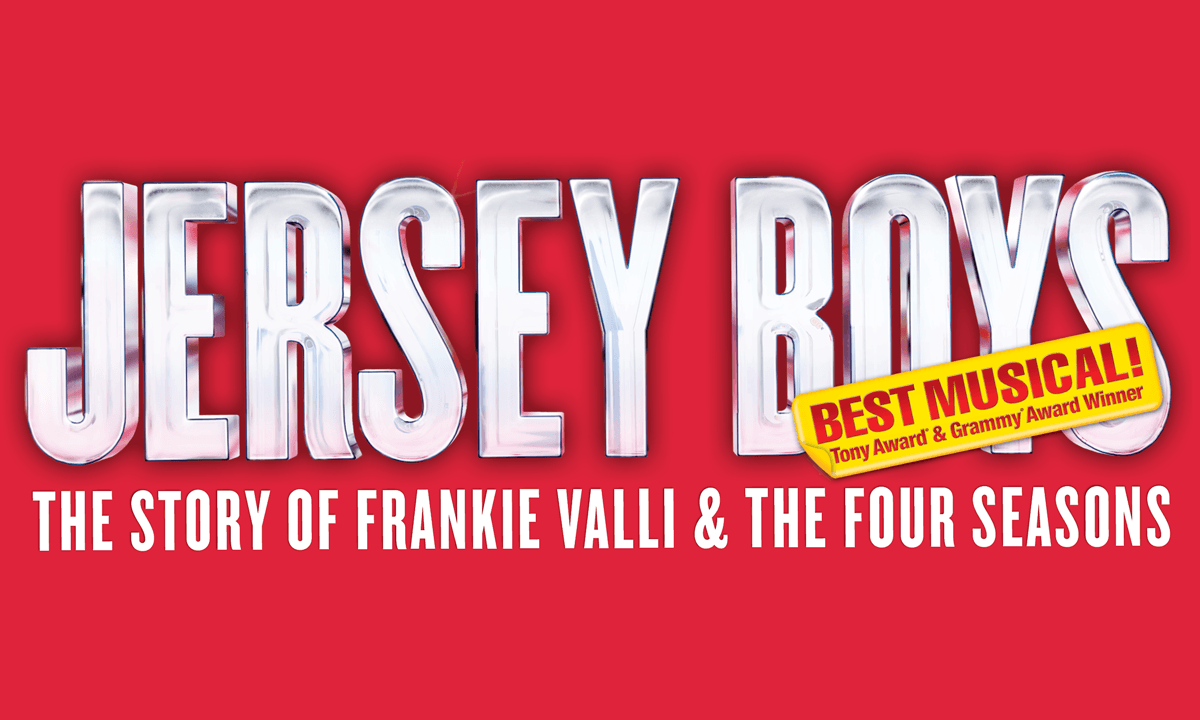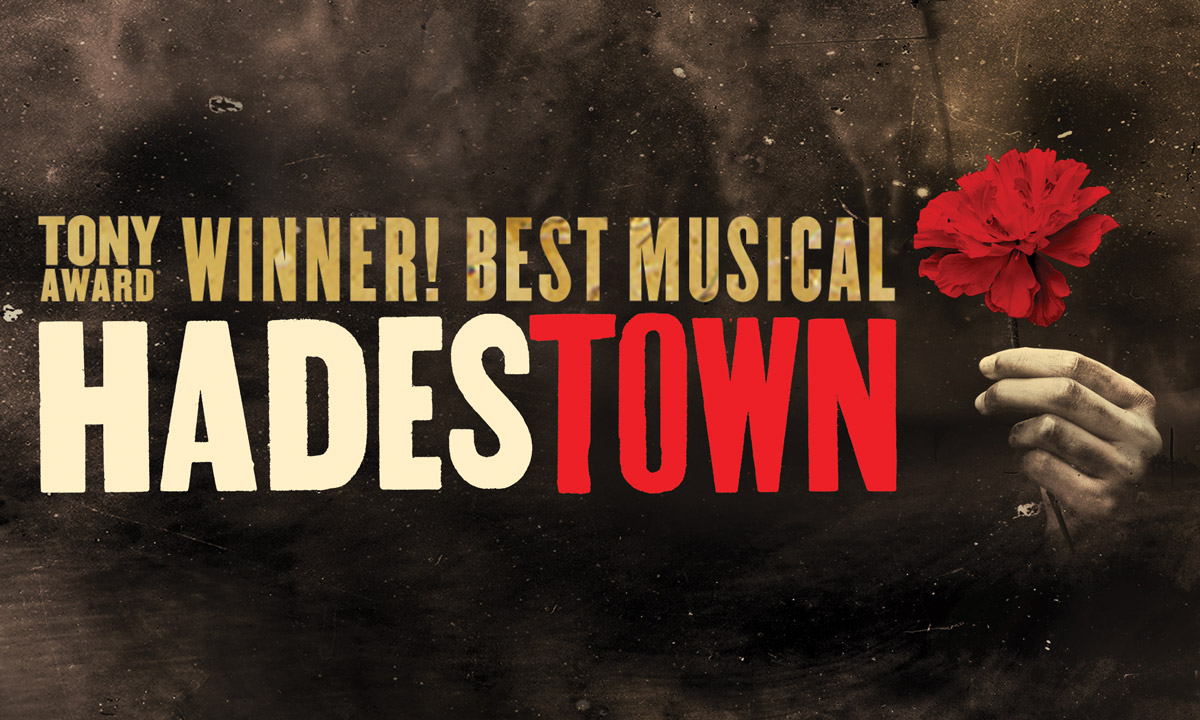 December 28 – January 9 Music Hall at Fair Park                                              January 18 – 30 Winspear Opera House
---
---