Posted on August 30th, 2021

Dear Friends,
Tonight marks the beginning of the final week of our ground-breaking 5-week engagement of Wicked. When Wicked began on August 3rd, we were the very first Broadway show to reopen in North America since the pandemic struck in March 2020. I am proud to say that the run, thus far, has been smooth sailing. With only eight more performances to go, I hope that the Broadway industry can look to DSM for a basis upon which they can build their own policies and procedures
To the DSM staff, our production crews, our contractors and everyone else that helped make this unique situation feel as normal as possible – thank you!
We are grateful for the collaborative efforts of our partners and friends: Broadway Across America, the entire Wicked team, and numerous others whose dedication and passion made this possible. Thank you for entrusting DSM with the enormous responsibility of reopening an entire industry. It was our honor to lead the way.
And to our audiences, thank you for your cooperation and patience with us as we reopened to welcome more than 125,000 of you for this first engagement back. Masks aren't easy, food and drink restrictions aren't easy, but your willingness to respect our policies, and ultimately the health and safety of those seated around you, is hugely appreciated.
Wicked is just the first of TEN (yes: 10!) shows on our 2021-2022 Germania Insurance Broadway Series. Please come back and see us soon.

I'll see you in the lobby!!
Best,

Ken Novice
DSM President
---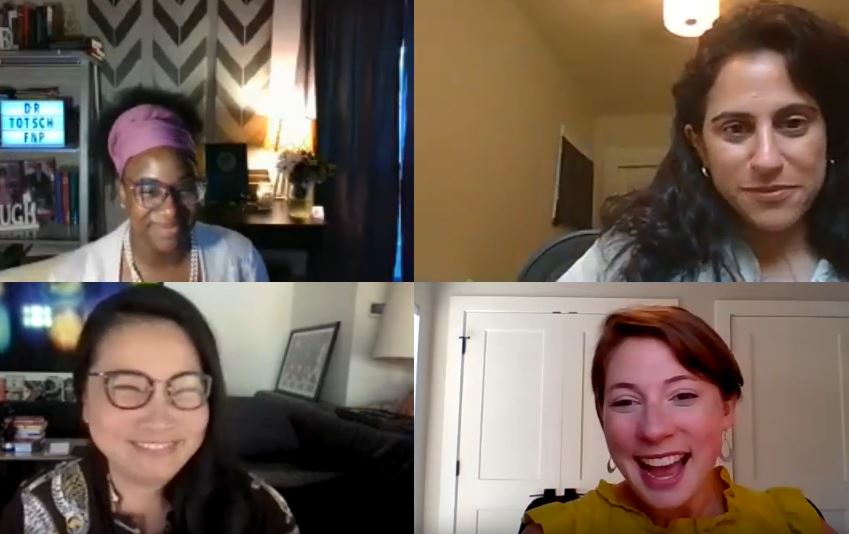 DSM SHEROES
The DSM SHEroes program acknowledges that a city that thrives economically and socially also thrives artistically. Three incredible women from our 2021 SHEroes cohort share their thoughts on the meaning of a name, how to empower future generations of women of color, and how their intersectional identities brought them to Dallas. The panel features Dr. S. Latrice Totsch, Jin-Ya Huang, and Nadia Salibi, moderated by Allison Bret. Click here to watch!
---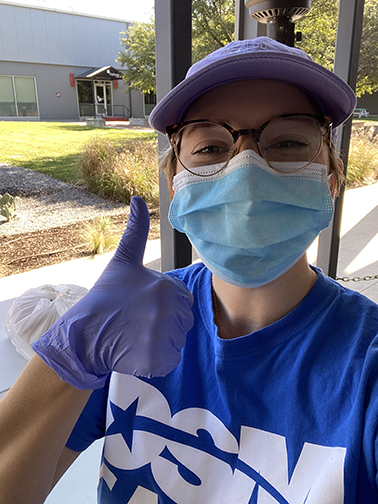 DSM CARES
On Tuesday, August 10, DSM employees, Board members, and Guild members came together at CitySquare for DSM Cares, our volunteer initiative to broaden community impact within the South Dallas/Fair Park neighborhood. We are grateful to continue our long-standing partnership with CitySquare, an organization dedicated to fighting the causes and effects of poverty through service, advocacy, and friendship.
---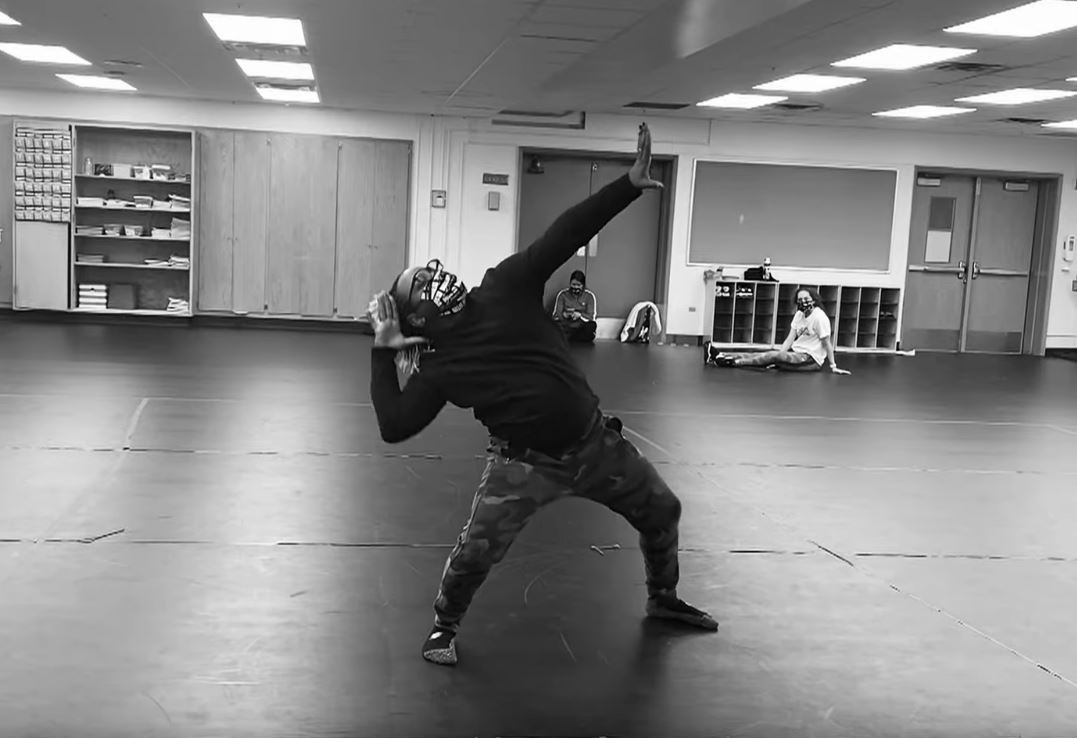 BLACK ART MATTERS
Have you been following along with our Black Art Matters series? Make sure you check out the full video lineup on our YouTube channel! Click here to watch.
Want to learn how you can make a difference in arts education? Learn more here.
---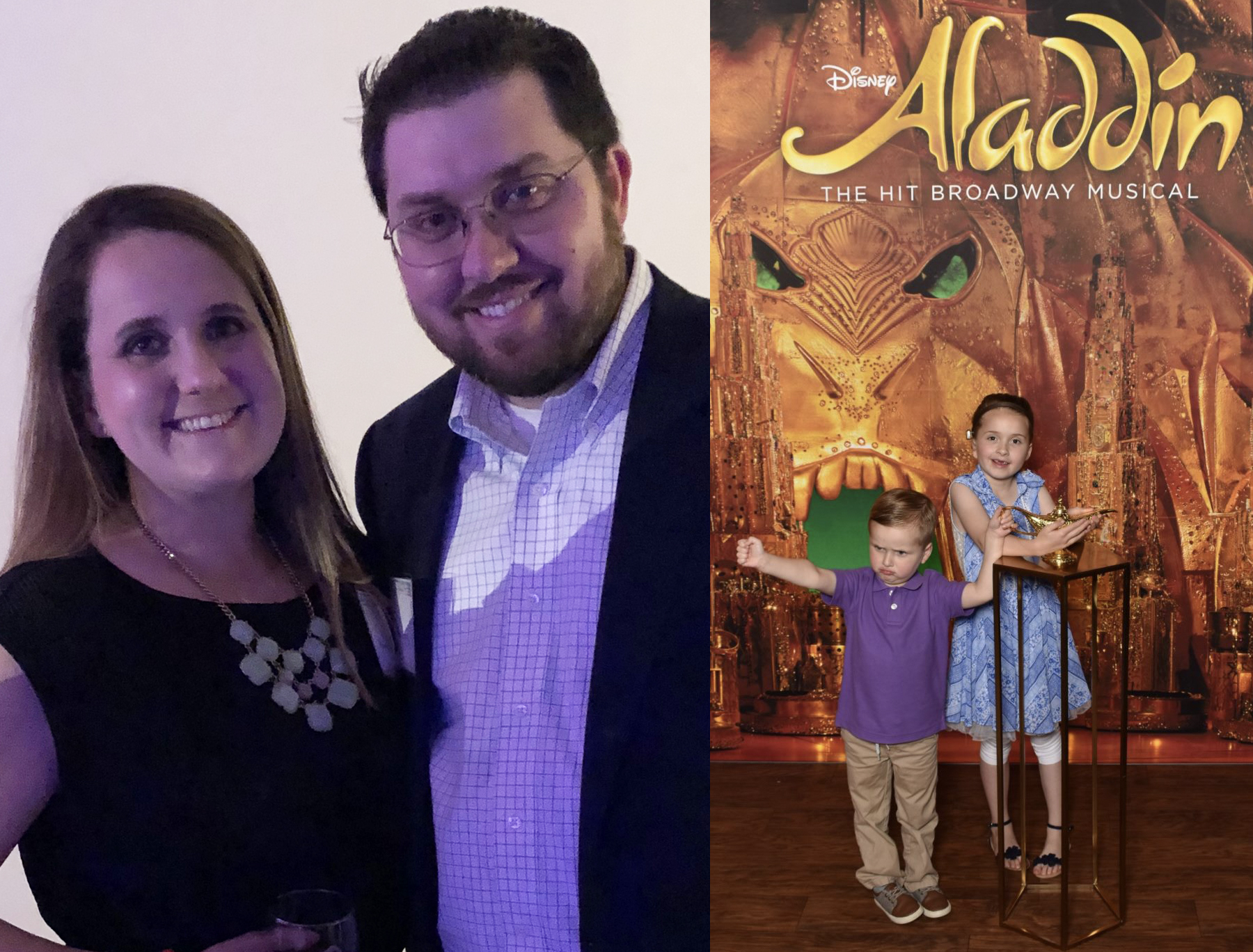 DONOR SPOTLIGHT
"We love attending Dallas Summer Musicals because they always bring high-quality, outstanding productions to the community.  Sharing these musicals with each other, with our friends, and with our children is one of our favorite activities.  We especially love the inclusivity and community engagement of DSM, as our daughter was able to participate in a special program alongside other hearing-impaired children that allowed them to experience the joy of Broadway like never before. That's why we feel it is extremely important to belong to the DSM donor community–supporting organizations and programs that expand inclusivity and access to quality productions is high on our priority list." –Amber & John Grand, CenterStage Donors
---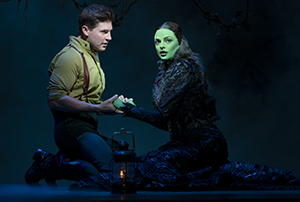 DSM IN THE NEWS
Thanks to The Dallas Morning News for putting a spotlight on our return to business with Wicked and for helping to spread the word about our COVID-19 safety policies. Click here to read the article.
---
The Best of Broadway Returns to Dallas!
Subscribe to the 21/22 Season of the Germania Insurance Broadway Series.

Hurry! The subscription window for the 21/22 Season of the Germania Insurance Broadway Series ends on September 13. Time is running out to lock in your seats for this spectacular season.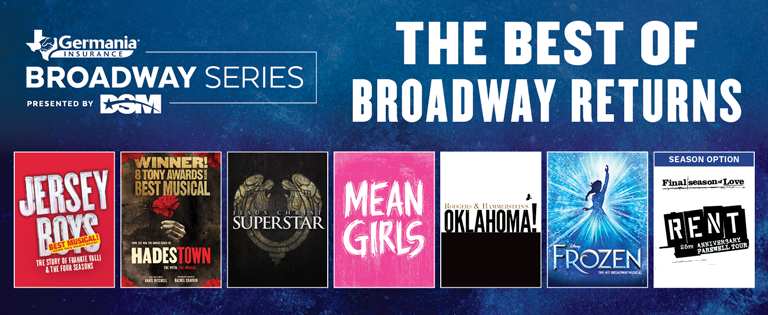 ---
Click here and sign up for eNotes to receive the next edition of DSM NEWS!
---