Posted on August 20th, 2015

DALLAS SUMMER MUSICALS ACADEMY OF PERFORMING ARTS & WOW! ENTERTAINMENT PARTNER UP TO DEVELOP NEW WORKS OF JUKEBOX JR. MUSICALS
Dallas, TX (August 17, 2015) – Dallas Summer Musicals Academy of Performing Arts in partnership with WOW! Entertainment, Inc. are thrilled to hold a triple threat program for ages 10 and up at Central Christian Church September 12 – November 14, 2015 from 11 am – 5 pm with a cost of $529 or $429 for YMCA members; some Saturday calls starting at 9 am. This workshop will prepare all students for the world premiere of the first Jukebox Jr. Musical entitled DO YOU WANNA DANCE? at Uptown Theater Saturday, November 21 at 12:00 pm and 3:00 pm; auditions held the first day of class September 12.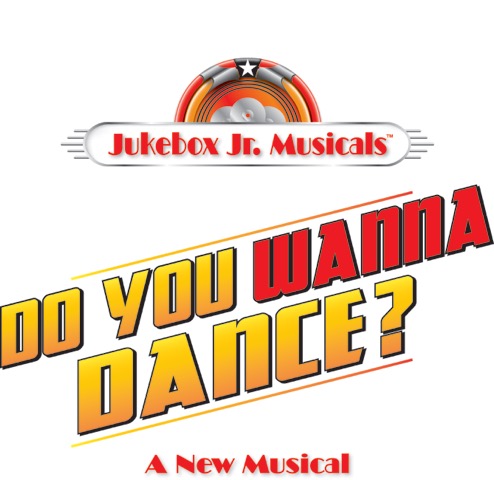 With a script by Mark Brymer and John Jacobson, both authors will be working with students to ready the script in a 90's themed style jukebox musical. Students have the opportunity to register for this triple threat workshop that emphasizes acting, singing and dancing for the professional stage. No theatrical experience is necessary to participate.
Students may enroll by mailing a completed enrollment form (attached separately) with payment to DSM Academy, P. O. Box 567671, Dallas, TX 75356, by fax at 972.408.4147, online at dsmschool.org (add $15 handling fee when enrolling through DSM), or in person at Park Cities YMCA. For payment plans, please contact Ty Lawrence at DSM Academy, 214.498.5434.
Musical Theatre – DO YOU WANNA DANCE? & Steven Kavner's IMPROV FOR THE ACTOR
Class: Ages 10 & Up
Class Location: Central Christian Church, 4711 Westside Dr., Dallas, TX 75209
Class Dates & Times: Saturdays, September 12-November 14, 2015, 11am-5pm; Some Saturday calls will start at 9am. Auditions for the musical are held the first day of class Saturday September 12.
Added class: Sunday, October 25, 1-5:30pm.
Mandatory Technical Rehearsal: Friday, November 20, 2015, 5:30-10pm, Uptown Theater
Performances: Saturday, November 21, Noon & 3:00pm, Uptown Theater 120 East Main St., Grand Prairie, TX 75050
Program Cost: $529 YMCA Members: $429
Please note that students should bring a non-refrigerated lunch, snack and capped drink. Students are not allowed to leave during class time without parent permission.
DO YOU WANNA DANCE? will feature such well known songs as "Dancing In The Streets", "Neutron Dance", "Bust A Move", "Walking On Sunshine" and "Boogie Wonderland". Featuring DSM Academy students from all over the Metroplex, the show will be directed by the Peabody Award winning producer, Steven Kavner.
In this musical romp, singing and dancing is what draws everyone to the town center of SnapHappy to meet Mayor Pete's new wife, Mona Lightfoot. But after she literally pulls the plug on the May Day celebration, the politics of dancing start to take the Snap out of Happy. Delaney, Chad, Lucas, Emma, and all the SnapHappy kids are shocked when they hear that a new "Dance Tax" has been levied on anyone who dances in town.
While their 'Boogie Down' parents try to cope with the new tax, all the kids come together and eventually find a way around it. But who could have ever imagined that "I Can't Dance" Mona would turn into a Dancing Machine. Now that's AWESOME!
As DSM Academy of Performing Arts develops new initiatives with industry professionals across the Metroplex, it also expands the efforts of Dallas Summer Musicals, Inc. of fostering future patrons for the arts.
Dallas Summer Musicals' highly anticipated 2015-2016 season will kick off with the North Texas debut of Rodgers & Hammerstein's THE SOUND OF MUSIC, November 3-22, 2015; followed by ELF The Musical, December 8-20, 2015; THE BRIDGES OF MADISON COUNTY, February 2-14, 2016; DSM's production of Disney's THE LITTLE MERMAID, March 11-27, 2016; WICKED, April 20 – May 22, 2016; RAGTIME, May 24 – June 5, 2016; BULLETS OVER BROADWAY, June 14-26, 2016; and closing the season will be 42ND STREET, June 28 – July 10, 2016.
Dallas Summer Musicals' seven-show season tickets, starting at $134, are now on sale online at DallasSummerMusicals.org, in person at The Box Office, 5959 Royal Lane, Suite 542 in Dallas or by phone at 214-346-3300. In addition, season ticket buyers have the option to add on WICKED, April 20 – May 22, 2016, to their season subscription for an 8-show package starting at $174.
Groups of 10 or more receive a 15% discount for all shows excluding WICKED where groups of 15 or more save on select performances. All groups receive priority seating and many more benefits. Please call 214-426-GROUP (4768) or email Groups@DallasSummerMusicals.org.
---
Contact: Francisco Chairez, Public Relations Associate
(214) 413-3909 | fchairez@DallasSummerMusicals.org
Kevin Cook, Director of DSM Academy of Performing Arts
(214) 969-7469 | kcook@DallasSummerMusicals.org
About DSM Academy Of Performing Arts:
Mission – Recognizing the positive influence of the arts on the human experience, DSM Academy of Performing Arts strives not only to increase appreciation of the performing arts, but to teach those arts professionally. The DSM Academy of Performing Arts was founded in 1999 and operates as an affiliate of Dallas Summer Musicals in several locations in the Dallas area. Dallas Summer Musicals is a company that produces and presents Broadway, off-Broadway, West End and touring theatrical productions. The DSM Academy is comprised of 75% teens and 25% adults ranging in age from 7 to adult. The Academy is proud of its diverse and ethnic student population. The DSM Academy has granted over 250 need-based scholarships. The Academy helps to prepare the amateur and the professional for involvement in the performing arts. The purpose of this page is to connect people who have a common interest in the performing arts of any type.
About Dallas Summer Musicals:
Dallas Summer Musicals, Inc. (DSM) is the preeminent nonprofit presenter of Broadway theatre in North Texas. DSM produces, presents and promotes excellence in live musical theatre with year-round performances for diverse audiences of all ages, impacting the lives of children and families through community outreach and education, and enriching the cultural landscape of Dallas/Fort Worth, North Texas and the Southwest Region.
As a 501(c)(3) nonprofit organization, DSM relies on a variety of funding sources to bring the Best of Broadway to Dallas at affordable ticket prices, as well as to preserve the beautiful historic theatre, educate young audiences and create important community programs. DSM's Seats for Kids program provides a meaningful arts education experience to thousands of low income, at-risk and special needs children. DSM provides positive incentives for youth that are at risk for gang membership through the Stage Right program. In addition, The Dallas Summer Musicals Academy of Performing Arts offers professional theatre arts training and scholarships to talented students in need. DSM's High School Musical Theatre Awards are patterned after Broadway's Tony® Awards and celebrates the power of the arts to significantly improve all areas of education. Hear Us Now!™ is DSM's newest initiative. Since 2010 the experts at DSM have made significant changes and upgrades to its acoustical systems to improve the sound quality of the productions for all its patrons, including the hearing impaired. It is so unique that a trademark has been allowed by the United States Patent and Trademark Office. Coming this fall, Seats for Vets will serve war veterans and their families by providing them with a unique theatrical experience and thanking them for their service. Ticket sales alone do not sustain these endeavors. Only support from committed businesses, foundations and individuals make these programs possible.
Dallas Summer Musicals is presented by Texas Instruments and gratefully acknowledges the support of our season sponsors and partners The Dallas Morning News, WFAA TV Channel 8, American Airlines, and The Original Cupcakery.
For more information about Dallas Summer Musicals, please call 214.421.5678 or visit our website at DallasSummerMusicals.org.
---