Posted on October 20th, 2017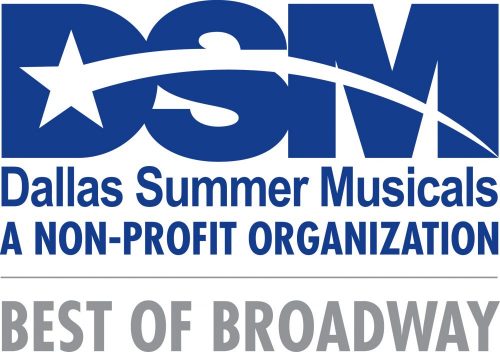 Mark your calendars for An Evening with the Best of Broadway November 4, 2017
All proceeds support Dallas Summer Musicals and its education and community programs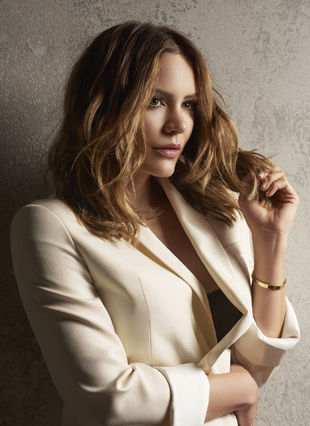 Dallas, TX (October 16, 2017) – Dallas Summer Musicals, Inc. (DSM) celebrated underwriters and sponsors of its 2017 Gala, An Evening with the Best of Broadway, during a private Patron Party on October 12 at the newly redesigned  Turtle Room at 3525 Turtle Creek hosted by Andy Smith and Paul von Wupperfeld, 2017 DSM Gala Chairs. Film and stage show-stopper Katharine McPhee was announced as the surprise entertainment for the Gala joining two-time Tony Award®-winner Brian Stokes Mitchell for an unforgettable evening at the Music Hall at Fair Park on November 4, 2017.
Renowned for her powerhouse presence and show-stopping performances, Katharine McPhee possesses a voice for the ages. Audiences first fell under the chanteuse's spell during a storied run on American Idol Season 5 in 2006. Propelled by the smash "Over It," her 2007 self-titled debut bowed at #2 on the Billboard Top 200 and achieved an RIAA gold certification. McPhee co-starred alongside Debra Messing on Smash from executive producer Steven Spielberg as well as guest appearances on CSI: NY, Community, Family Guy, and various films. A sought-after performer, she has taken stage for PBS specials, including Foster and Friends and Chris Botti In Boston. McPhee currently stars in the CBS hit drama Scorpion, now in its fourth season.  McPhee reimagines, recharges, and reinvigorates a host of timeless jazz standards on her fifth full-length album, I Fall In Love Too Easily, set for release on November 17, 2017.
Gala chairs, Smith and von Wupperfeld welcomed guests to the lavish and historic 3525 Turtle Creek where once The Turtle Club hosted the "who's who" of Dallas society in the late 50's. Guests enjoyed a crafted menu of passed hors d'oeuvres while pianist, Brian Piper, filled the air with Broadway show tunes.
DSM President, Ken Novice commenced the evening by thanking Smith and von Wupperfeld, for their generous hospitality in hosting the party and their leadership in chairing the 2017 DSM Gala. He then spoke about the importance of the education and community programs as part of DSM's core model and expressed his appreciation for the incredible support given to this year's Gala. "As we begin to grow, we will have more education programs coming up in the future than we have had in the past," said Novice. "We could not do that work without your participation and I am deeply grateful for that."
Von Wupperfeld thanked the Gala Honorary Chairs, Angela and Brad Cheves and Nancy and Ron Natinsky; the 2017 DSM Gala Host Committee; and all other sponsors. A special thank you went to Dawn Mickey and April Bosworth for sponsoring the Patron Party and designing a memorable evening.
"At this point we have reached 90 percent of our goal which represents an all-time high of fundraising for the DSM Gala," said von Wupperfeld. "We are very proud to be the chairs of this year's Gala and feel honored to have the opportunity to give back to an organization that has a special place in our hearts."
Smith made the grand reveal of film and stage powerhouse, Katharine McPhee, as the surprise performer who will be joining Broadway's "last leading man," Brian Stokes Mitchell as part of the 2017 DSM Gala entertainment. The news was met with enthusiastic cheers and a rousing applause from everyone in the room. McPhee and Stokes are replacing Bernadette Peters who was originally scheduled to perform at the 2017 DSM Gala. A change in entertainment had to be made due to Ms. Peters recently being cast in the lead role of HELLO, DOLLY! on Broadway.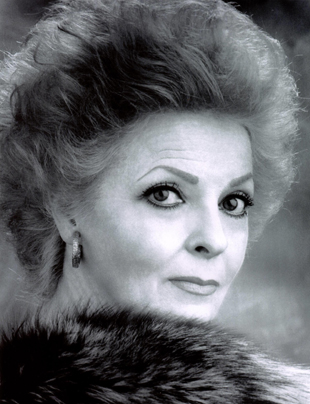 Topping off the evening, beloved film and Broadway star, Carole Cook took the stage, delighting guests with classic songs and personal stories from her youth in Texas to her expansive career on stage and screen. A close friend to Lucille Ball and Ethel Merman, Cook shared a glimpse into her relationship with her two dearest friends. Cook shared with guests that the actor's craft is incomplete without the audience, reminding them the important part they play in live theatre. She included in her performance the song, Life Is Just A Bowl of Cherries, one of the last she shared with Merman at the end of her life.  The performance was met with a few tears and a standing ovation from the crowd.
An Evening with the Best of Broadway is a celebration of DSM and the magic of musical theatre – featuring the vocal talents of two extraordinary artists. Proceeds will support the non-profit Dallas Summer Musicals' mission to bring the very best of Broadway to North Texas and its education and community programs. DSM brings the beauty of musical theatre to many through programs such as DSM High School Musical Theatre Awards, Seats for Vets, Seats for Kids, Kid's Club, Hear Us Now!™ and the DSM Community Performance.
The 2017 DSM Gala will be an unforgettable musical affair and the public is invited to join in the excitement. Guests will enjoy a crafted menu of culinary delights as well as special experiences designed to engage attendees beyond the traditional dinner format. The evening will culminate with performances by renowned Broadway star Brian Stokes Mitchell and the sensational Katharine McPhee. This will be a wonderful opportunity to indulge in everything patrons love about Broadway and the DSM experience at the historic Music Hall at Fair Park.
The 2017 DSM Gala presenting sponsors are The David B. Miller Family Foundation, Ruth and Ken Altshuler, and Ticketmaster®. 2017 DSM Gala media sponsor is PaperCity Magazine. The official airline for the 2017 DSM Gala is American Airlines. DSM Broadway season sponsors are American Airlines, The Dallas Morning News, Texas Instruments and WFAA Channel 8.
Individual dinner and show tickets as well as underwriting opportunities are available online at www.DallasSummerMusicals.org. For more information please call the DSM Development office at 214-426-6333.
For information about other events at the Music Hall at Fair Park visit www.LiveAtTheMusicHall.com.

Save
Save
Save
---