Posted on June 11th, 2015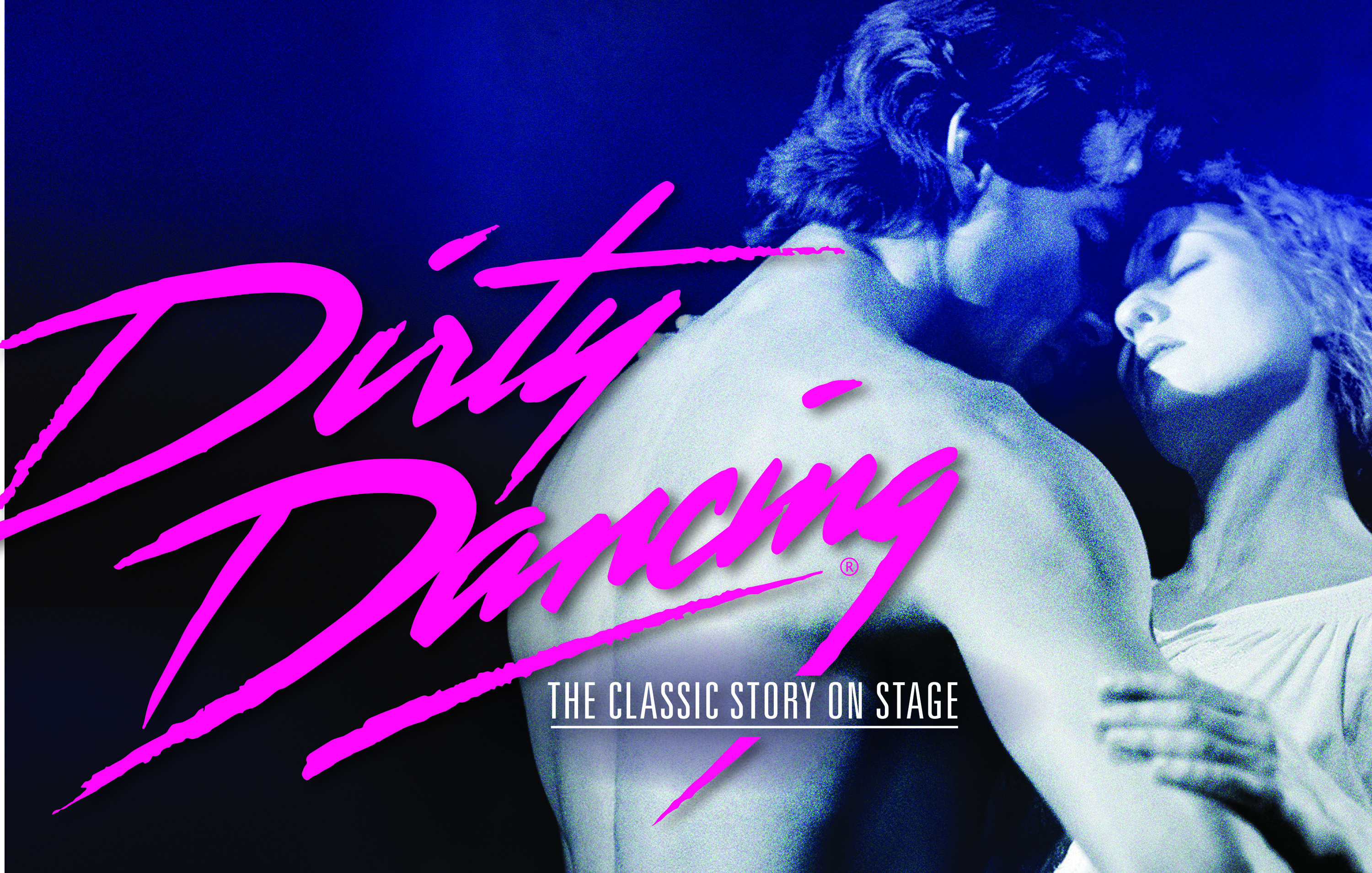 IS COMING TO NORTH TEXAS
JUNE 23 – JULY 5
AT THE MUSIC HALL AT FAIR PARK
AND
JULY 7-12
AT BASS PERFORMANCE HALL
Dallas, TX – DIRTY DANCING – The Classic Story On Stage, comes to life at the Music Hall at Fair Park for a limited engagement from June 23 – July 5, presented by Dallas Summer Musicals. The tour will then head to Fort Worth, where it will play at Bass Performance Hall July 7-12, presented by Performing Arts Fort Worth.
DIRTY DANCING is an unprecedented live experience, exploding with heart-pounding music, passionate romance and sensational dancing. Seen by millions across the globe, this timeless love story features the hit songs "Hungry Eyes," "Hey Baby," "Do You Love Me?" and the heart-stopping "(I've Had) The Time Of My Life." London's Sunday Express says "This crowd-pleasing stage adaptation hits the jackpot!"
It's the summer of 1963, and 17-year-old Frances 'Baby' Houseman is on vacation in New York's Catskill Mountains with her older sister and parents. Mesmerized by the racy dance moves and pounding rhythms she discovers in the resort's staff quarters, Baby can't wait to be part of the scene, especially when she catches sight of Johnny Castle, the resort's sexy dance instructor. Passions ignite and Baby's life changes forever when she is thrown into the deep end as Johnny's leading lady, both on-stage and off.
DIRTY DANCING began as an eight-week staged workshop in Manhattan in the fall of 2001. It was first performed at the Theatre Royal in Sydney, Australia in November 2004 before embarking upon a hugely successful tour of Australia and New Zealand. A new production opened at the Theater Neue Flora in Hamburg, Germany in March 2006 where it broke records for achieving the highest advance in European history.
The production began performances on London's West End in October 2006 with an £11 million advance and went on to become the longest running show in the history of the Aldwych Theatre. It closed in July 2011 in advance of a two-year UK national tour and then returned to London for a strictly limited season at the Piccadilly Theatre.
Starring Samuel Pergande (Johnny Castle) and Gillian Abbott (Frances "Baby" Houseman), this North Texas premiere features a company of 26 that also includes Doug Carpenter (Billy Kostecki, Singer), Jerome Harmann-Hardeman (Tito Suarez), Ryan Jesse (Neil Kellerman), Caralyn Kozlowski (Marjorie Houseman), Gary Lynch (Max Kellerman), Scott McCreary (Robbie Gould), Herman Petras (Mr. Schumacher), Emily Rice (Lisa Houseman), Mark Elliot Wilson (Dr. Jake Houseman) and Jenny Winton (Penny Johnson). The ensemble comprises John Antony, Rachel Boone, Amanda Brantley, Josh Drake, Rashaan James II, Joshua Keith, Alexandra Matteo, , Phoebe Pearl, Virginia Preston, Jennlee Shallow, Nicole Spencer, Christopher Tierney, and Paul Victor.
"The company that we have assembled for our North American tour is beautiful and truthful," says Eleanor Bergstein, screenwriter of the film Dirty Dancing and book writer for the musical. "I originally wrote the movie because I love to dance. And since the movie first appeared, the openhearted audience response has made me believe that everyone has a secret dancer inside them, one they feel could connect them to the physical world in the way they dream. This remarkable cast brings those dreams to life through their extraordinary talent and exceptional skill. It's been a deep pleasure for us to watch audiences around the country respond as this lovely group of people brings Dirty Dancing home to North America."
The production's book is written by Eleanor Bergstein and the North American tour will be directed by James Powell with choreography by Michele Lynch based on the original choreography by Kate Champion. The creative team also includes Stephen Brimson Lewis (set design), Tim Mitchell (lighting design), Jennifer Irwin (costume design), Bobby Aitken (sound design), Jon Driscoll (video and projection design), Bernie Ardia (hair design), Conrad Helfrich (music supervisor and orchestrations) and Alan Plado (music director).
DIRTY DANCING has gone on to perform across the world in markets as diverse as Utrecht, Holland, Johannesburg and Cape Town, South Africa. Most recently, it has been represented by a new UK tour (which launched March 2014 in Bristol), a German tour (which launched April 2014 in Berlin) and a French tour (which is currently playing Paris). The show returned to Australia with a new tour that premiered in late 2014 in honor of the stage production's 10th anniversary. The current North American tour launched in Washington, DC in August 2014 and is currently booked through the 2015-2016 season.
The North American tour of DIRTY DANCING is produced by Amber Jacobsen, NETworks Presentations LLC, Grove Entertainment, and Col Joye in association with Lionsgate and Magic Hour Productions.
Single tickets for DIRTY DANCING, from $20-$93 (pricing subject to change), are now on sale online at DallasSummerMusicals.org, by phone at 1.800.514.ETIX (3849), and at The Box Office, 5959 Royal Lane, Suite 542 in Dallas, TX.
Groups of 10 or more receive a 15% discount, priority seating, and many more benefits. Please call 214.426.GROUP (4768) or email Groups@DallasSummerMusicals.org.
For Fort Worth tickets: Single tickets are now on sale from $44-$132. Additionally, DIRTY DANCING is also part of a Choose Your Own Season Ticket Package. Single and season tickets are currently available online at www.basshall.com, over the phone at 817.212.4280 or in person at the Bass Hall Box Office.
Groups of 10 or more receive a 10% discount. For group sales call 817.212.4248 or email groupsales@basshall.com.
Dallas Summer Musicals 75th Anniversary Season will close a wonderful year with PIPPIN, July 7-19, 2015.
Performing Arts Fort Worth's 2014-2015 Season will continue as follows: PIPPIN, July 21-26; JOSEPH AND THE AMAZING TECHNICOLOR DREAMCOAT, Sept. 18-20; and KINKY BOOTS, Oct. 27-Nov. 1. 
About Dallas Summer Musicals:
Dallas Summer Musicals, Inc. (DSM) is the preeminent nonprofit presenter of Broadway theatre in North Texas. DSM produces, presents and promotes excellence in live musical theatre with year-round performances for diverse audiences of all ages, impacting the lives of children and families through community outreach and education, and enriching the cultural landscape of Dallas/Fort Worth, North Texas and the Southwest Region.
As a 501(c)(3) nonprofit organization, DSM relies on a variety of funding sources to bring the Best of Broadway to Dallas at affordable ticket prices, as well as to preserve the beautiful historic theatre, educate young audiences and create important community programs. DSM's Seats for Kids program provides a meaningful arts education experience to thousands of low income, at-risk and special needs children. DSM provides positive incentives for youth that are at risk for gang membership through the Stage Right program. In addition, The Dallas Summer Musicals Academy of Performing Arts offers professional theatre arts training and scholarships to talented students in need. DSM's High School Musical Theatre Awards are patterned after Broadway's Tony® Awards and celebrates the power of the arts to significantly improve all areas of education. Hear Us Now!™ is DSM's newest initiative. Since 2010 the experts at DSM have made significant changes and upgrades to its acoustical systems to improve the sound quality of the productions for all its patrons, including the hearing impaired. It is so unique that a trademark has been allowed by the United States Patent and Trademark Office. Ticket sales alone do not sustain these endeavors. Only support from committed businesses, foundations and individuals make these programs possible.
Dallas Summer Musicals is presented by Texas Instruments and gratefully acknowledges the support of our season sponsors and partners The Dallas Morning News, WFAA TV Channel 8, American Airlines, and The Original Cupcakery.
For more information about Dallas Summer Musicals, please call 214.421.5678 or visit our website at DallasSummerMusicals.org.
About Performing Arts Fort Worth:
Performing Arts Fort Worth, the nonprofit organization that oversees management of Bass Performance Hall, presents national Broadway touring product under the Broadway at the Bass banner. Bass Performance Hall is the crown jewel of a city which boasts the nation's third largest cultural district. It is also an important symbol of one of the most successful downtown revitalization efforts in the country.
The 2,056-seat multipurpose Hall is characteristic of the classic European opera house form. An 80-foot diameter Great Dome tops the Founders Concert Theater while two 48-foot tall angels grace the Grand Facade. Since the Hall opened in May 1998, the angels have become preeminent cultural icons of the Dallas-Fort Worth community. The Hall itself is renowned for its superb acoustics, exceptional sight lines and ambience on level with the great halls of the world.
Bass Performance Hall is located on a full city block encompassed by Commerce, Calhoun, 4th and 5th Streets in the historic Sundance Square district of downtown Fort Worth.
###
---