Posted on July 1st, 2022

Dear Friends,
To keep with the spirit of our recent (and ongoing) triple digit temperatures, the Broadway Dallas team has been on fire. 
Below you'll find articles and photos from recent community events we participated in here at Fair Park, like the Dallas Pride Parade and the North Texas Juneteenth Festival.
You'll read about Germania Family Day at Disney's Frozen, coming up on July 23 – a fantastic, fun and free (with a ticket to the show) pre-show event taking place in the AIR-CONDITIONED Music Hall lobby.
And in case you missed our recent news, even as we are riding high on our amazing 2022/2023 Broadway season (featuring Moulin Rouge!, SIX and To Kill a Mockingbird, to name just a few), we have already announced that the 2023/2024 season will feature TINA – The Tina Turner Musical, and the return of the international blockbuster, the hottest ticket on earth… Hamilton.  The best way to secure your tickets for these blockbusters is to get season tickets NOW.
Broadway Dallas is working hard for you – have a wonderful summer!
See you in the lobby!

Ken Novice
Broadway Dallas President and CEO
---

IN SPITE OF HISTORY

Broadway Dallas is very proud to be a partner of the latest Artstillery project taking place in our home of Fair Park. Opening July 1, IN SPITE OF HISTORY is an immersive community driven storytelling experience, told from the perspective of those who live in Dallas and experienced Fair Park and the South Dallas community from the 1960s to today. Click here to learn more and reserve your spot today!
---
HSMTA WINNERS ANNOUNCED!
High school students, teachers, parents, and friends gathered to celebrate as winners and scholarship recipients were announced at the 11th Annual Broadway Dallas High School Musical Theatre Awards (HSMTA). The 2022 Best Musical Award went to Wakeland High School's production of Curtains and the awards for Outstanding Lead Performer were presented to Emery Gray (Prince of Peace Christian School) and Landry Barker (Keller Central High School). A list of all 2022 winners, participating high schools, and their productions can be found at BroadwayDallasHSMTA.org.
---

HAPPY PRIDE MONTH!
We had so much fun celebrating Dallas PRIDE with our Frozen themed float at the parade in Fair Park!
---
GERMANIA FAMILY DAY AT FROZEN
Summer may be heating up, but at Broadway Dallas things are getting chilly! Germania Insurance is proud to present Family Day: An opportunity for kids to have some hands-on, creative fun before Disney's Frozen at the Music Hall.  Stop by the cool craft area located in the west lobby for your children to engage in creative crafts, face painting and caricature artist portraits! All activities will be available while supplies last.
 Saturday, July 23
11:30 a.m. – 1 p.m. before the matinee performance at 1:30 p.m.
5:30 p.m. – 7:00 p.m. before the evening performance at 7:30 p.m.
---
ENTER THE GERMANIA INSURANCE FROZEN GIVEAWAY
Germania Insurance wants to send you and your family to see the Tony-nominated Best Musical, Frozen. Visit the link below to enter for your chance to win tickets to this unforgettable Broadway experience today! CLICK HERE TO ENTER.
---
JUNETEENTH CELEBRATION
We had a great time at this year's Juneteenth Celebration March and Festival in Fair Park! Performers featured in Broadway Dallas' Black Art Matters series took the stage to showcase their unique talents, and we loved seeing everyone who stopped by our booth to say hi!
Vocalists: Natassia Diggs, Malcolm L. Hudson, L'Paige Bedford, Kevin Davis Jr.
Dancers: Gillian Clifford, Micah Sherard
Poets: J.R. Bradford, Stormi Demerson
Music Director: Michael D'Andre Childs
---

STAR PERFORMER AWARD

Our latest "Star Performer" award honoring our hard-working Front of House Associates was presented to Edward Bertadillo for Jesus Christ Superstar and Bella Oliver for Mean Girls! Be sure to congratulate them at your next Broadway Dallas performance!
---

NEW BOOSTER SEATS
New booster seats have arrived at the Music Hall just in time for Disney's Frozen! Be sure to grab one for your little ones on your way into the theater.
---
DONOR SPOTLIGHT

Avid travelers, ski adventurers, and arts enthusiasts, Dr. Anu Ravipati and Dr. Devesh Ramnath joined the Broadway Dallas family when they received season tickets as a holiday gift many years ago. Since then, they have maintained their annual season subscriptions, as well as continually growing their charitable involvement to becoming CenterStage Radiant Star donors this year.
"Our eyes, ears, and hearts were opened that the lesser-known shows were just as phenomenal as the more famous ones," Anu describes. "Our CenterStage membership allows us meet and greet opportunities, the ability to purchase tickets before the general public, and our kids love the snacks and beverages in the BDO Membership Suite. The friendly personalized customer service can't be beat! Our donation is also a way to contribute to Broadway Dallas outreach programs. We are both heavily 'science people' and strongly believe that it is important to integrate art into STEM fields. All parts of our brain need to be activated and stimulated for us to succeed in any field. Our favorite program is Broadway Dallas' Give a Kid a Seat. Each year, thousands of students attend a Broadway show for free at the Music Hall after participating in a STEM-based curriculum taught by Dallas teaching artists. Wow! We wish everyone had this opportunity."
---
COMING NEXT


Disney's Frozen
July 20 – August 7 | Music Hall at Fair Park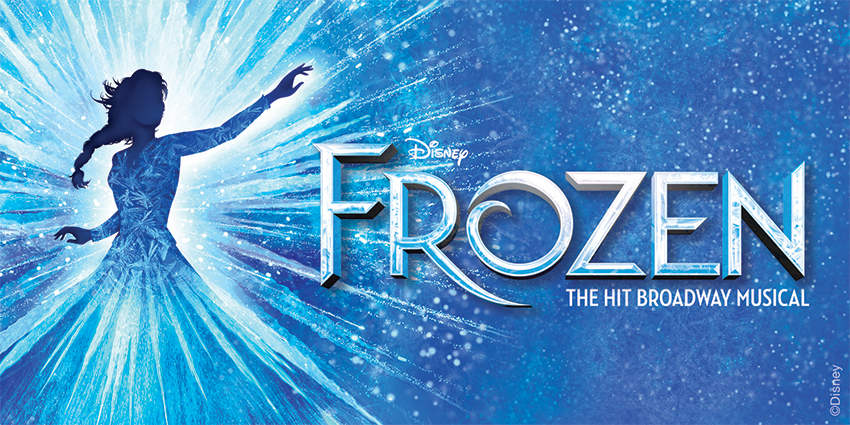 2022-2023 GERMANIA INSURANCE BROADWAY SEASON
Season tickets on sale now!

---