Scenes of African American Life in Dallas
Lee Marion Butts, Sr. (1924–2002) was an African American commercial photographer who recorded events and community life in Dallas as part of a career that spanned the last half of the twentieth century. His rich body of work documents not only segregation and civil rights, but also business, civic, religious, educational, and social life, including visits by national leaders and celebrity entertainers.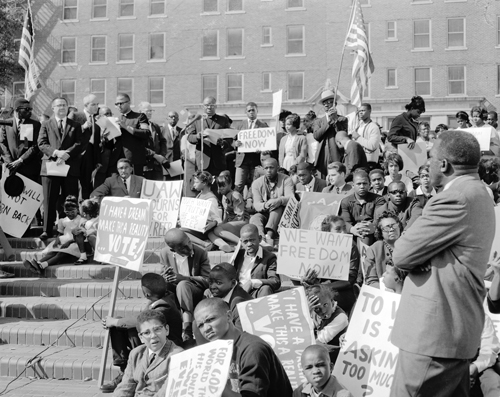 Who was Marion Butts?

1943 — Graduated from Booker T. Washington High School in Dallas
1942–1945 — Apprenticed at the Adolphus Hotel Photo Concession Shop and learned the art and business of photography
1947–1948 — Began his career taking photographs for the Dallas Express, the Dallas Negro City Directory, and Applause Magazine
1949 — Graduated from Bishop College in Marshall, TX
1992 — Received the Dallas Black Living Legend Award for Print Journalism from the Junior Black Academy for Arts and Letters