Posted on March 24th, 2021
SHEro is a woman who exemplifies the values of dedication, justice, collaboration, and allyship to the Dallas community. The DSM SHEroes program acknowledges that a city that thrives socially and economically also thrives artistically, and honors the impact that ten outstanding women have had on all sectors of Dallas.
Meet the 2021 cohort of DSM SHEroes below.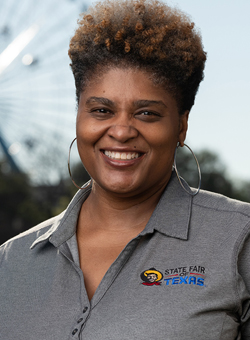 Dr. Froswa' Booker-Drew 
Vice President of Community Affairs and Strategic Alliances, State Fair of Texas  
Froswa' Booker-Drew, PhD is a Network Weaver who believes relationships are the key to our personal, professional and organizational growth.  Booker-Drew has an extensive background in leadership, nonprofit management, partnership development, training and education.  She was national community engagement director for World Vision – US Programs, responsible for a team across the US including staff in North Texas. She is also the Co-Founder of HERitage Giving Circle, the first African American Women's Giving Circle in Texas and founder of Power in Action-Dallas. Froswa' has been profiled/quoted in Forbes, Ozy, Bustle, Huffington Post, Modern Luxury, Authority Magazine and other media outlets around the world. In addition, she is the author of 3 books for women and a weekly columnist for Texas Metro News. She is a graduate of the University of Texas at Arlington, Oklahoma City University, and a PhD graduate of Antioch University in Leadership and Change with a focus on social capital, change management, and relational leadership. She attended the Jean Baker Miller Institute at Wellesley for training in Relational Cultural Theory and has completed facilitator training on Immunity to Change based on the work of Kegan and Lahey of Harvard. She has also completed training through UNICEF on Equity Based Evaluations. She was a Post-Doctoral Fellow at Antioch University and an adjunct instructor at the University of Texas at Arlington, University of North Texas-Dallas and Capitol Seminary.  She is currently an adjunct professor at Tulane University and an affiliate faculty member at Antioch University. Froswa' is the host of the Tapestry podcast which was designed to bring people together to explore the rich, woven textures of our narratives. 
Currently Vice President of Community Affairs for the State Fair of Texas, Froswa' has oversight for the development and implementation of the State Fair's philanthropy as well as the department's community and educational programming. She is responsible for the creation of several State Fair signature programs including the Cohort for Concessions, Fairs and Expositions (CFFE), Community Engagement Day Convenings, and NXT FEST. When she's not working, Froswa' enjoys spending time with family and friends, reading, and listening to music.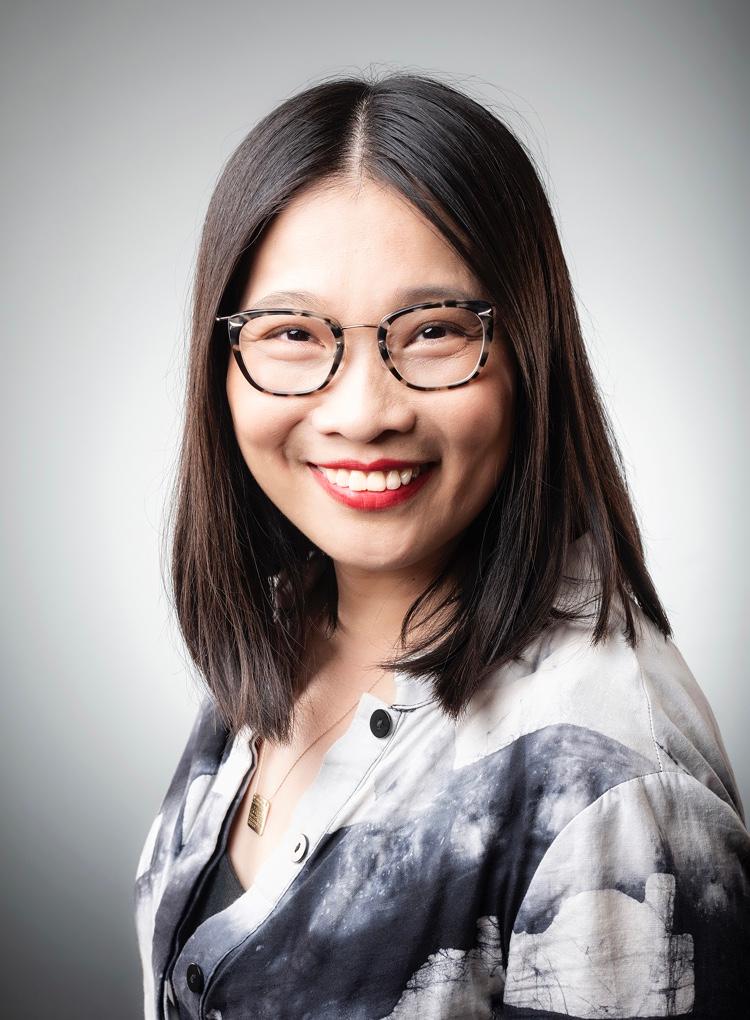 Jin-Ya Huang
Break Bread, Break Borders 
Jin-Ya Huang is a social impact, community development, and creative innovator with a focus on the intersection of design, equity, diversity and inclusion. She is the founder of Break Bread, Break Borders (BBBB), a social enterprise empowering refugee women economically through the storytelling of food and culture. Jin-Ya is an expert in sustainable global supply chain, and over a decade of extensive background in marketing for the Fossil Group, JCPenney, and Neiman Marcus. 
She is an acclaimed interdisciplinary artist who has shown in galleries in Dallas, Miami and New York. Her work examines her Asian identity and diasporic immigrant experience. Jin-Ya is an accomplished, published writer and public speaker. Her work has been featured at the Bush Institute, Dallas Innovates, Amon Carter Art Museum, Texas Lyceum, Slow Food USA, Toyota of North America TAASiA Corporate ERGs, Airbnb International, and TIME Magazine.  
With an eye towards new approaches to entrepreneurship, empowering women and improving race relations, she serves on the advisory board of the OpEd Project and the Dallas Museum of Art Learning & Engagement Committee. Jin-Ya is highly regarded for her ability to bring communities and people of all backgrounds together. Her reputation as a community builder won her an appointment as a social entrepreneur at SMU Hunt Institute Economic Inclusion Consortium and City of Dallas of The WCIA, Welcoming Communities of Immigrant Affairs. Jin-Ya is a proud member of the Orchid Giving Circle, a fund of The Texas Women's Foundation. She is a current fellow of PLS, the Pres identical Leadership Scholars Program.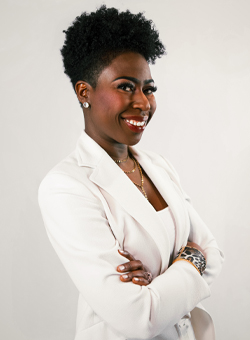 Psyche Terry 
Founder and CEO of UI Global Brands 
Psyche Terry is the founder and CEO of UI Global Brands – a global manufacturer and nationwide marketer of consumer products for its keystone brand, Urban Hydration – a black-owned, female-founded beauty brand driven by a commitment to community and giving back. A seasoned executive and creative thought-leader, Psyche is known for her savvy business acumen, strong entrepreneurial spirit, and passion for giving back. 
A "better maker" in both her entrepreneurial and philanthropic work, Psyche, and her husband Vontoba started Urban Hydration to provide better products for dry skin and hair. Founded as a small online store in 2010, today, Urban Hydration products are sold in more than 10,000 retail doors across the nation, including CVS, Bed Bath & Beyond, Ulta, Target, H-E-B and more. 
Driven by their dedication to community, giving back and saving the planet through clean beauty, in 2016 Urban Hydration committed to providing clean drinking water for communities in need through a keystone partnership with WATERisLIFE. With each purchase of an Urban Hydration product, one gallon of water is donated to a community without the ease of access to clean drinking water. Through the outpouring of consumer support, Urban Hydration contributed to the construction of two clean drinking water wells in Kenya from 2018 – 2019 and have committed to funding their own Urban Hydration Giving Well by 2021. 
Prior to founding Urban Hydration, Psyche worked within the intimate apparel market where she was instrumental in creating more size and style inclusivity within the aisles of Walmart, JCPenney and Macy's. She designed the first-ever G-cup bra for Walmart and led the insertion of different shades of brown bras for women of color. Believing that women of all sizes deserved to have a little lace, Psyche also pioneered the very first fashion plus size lingerie brand for JCPenney and Macy's. She also boasts a 12-year tenure as an executive for Whirlpool Corporation.  
An advocate for education and the youth, Psyche continuously funds a $50,000 college scholarship program for students majoring in business at her alma mater, Western Michigan University, and sits on the board of directors for both the Boys and Girls Clubs of Collin County and Western Michigan University. 
Psyche holds an MBA from the University of Nevada Las Vegas Lee Business School, a BA from Western Michigan University, and is a 2016 alumnus of Goldman Sachs' 10,000 Small Business program. In addition to being a businesswoman and philanthropist, Psyche is a wife, mother, and fitness lover. She has been honored as "Woman Of The Year," "Economic Empowerer of the Year," "Outstanding Young Alumni of the Year," and "Philanthropist of the Year," as well as being named one of the "Top 25 Moguls" and "Influencers to Know" in 2019.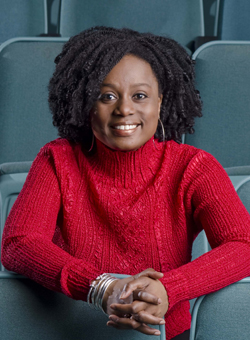 Teresa Coleman Wash
Executive Artistic Director/Writer, Bishop Arts Theatre Center
Teresa Coleman Wash is a writer, producer and founding artistic director for the Bishop Arts Theatre Center. She is a National Arts Strategies fellow having studied at Harvard Business School. She earned an MA in Arts Management from Goucher College in Baltimore, MD and a BS in Business Administration from Albany State University. Herplays have been seen in New York, Chicago, Atlanta, Washington D.C., Philadelphia and Detroit. Wash is the recent recipient of Theater Communications Group Peter Zeisler Memorial Award, National Guild for Arts Education Milestone Award, the Business Council for the Arts Obelisk Award for Visionary Nonprofit Arts Leader, and an Irma P. Hall Theatrical Medal Award. In 2016, she was one of three recipients of the Dallas Observer's MasterMind Award and she serves on the steering committee for The Dramatists Guild of America.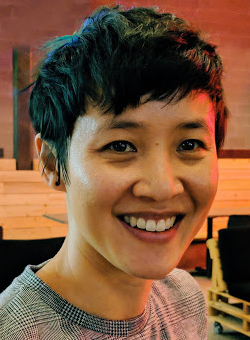 Tatum Lau 
Senior Designer, AECOM 
Tatum is a Senior Urban Designer with AECOM's Urbanism and Planning Practice.  
She draws on experience from across the globe in sustainable development, city systems and urban resilience. Through both practice and teaching, she is committed to developing infrastructure and policy that deliver ecologically sensitive, inclusive and just cities. She trained in architecture, urban design, and regional planning in Johannesburg, London and Austin, TX.  
Most notably, Tatum served as the Deputy Project Manager for the City of Dallas' Comprehensive Environmental and Climate Action Plan, and was recognized as one of Dallas Innovates' 'Future 50 disruptors' in 2020.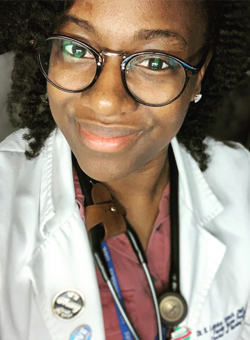 S. Latrice Totsch
Nurse Practitioner, Mesquite Employee Health Center
S. Latrice Totsch is a native of Dallas, Texas and is a Family Nurse Practitioner serving the community of Mesquite at a clinic that provides low-cost healthcare options for the school district employees, city employees, and their dependents. Latrice also still works part time as a registered nurse providing care to women with high-risk pregnancies within their home. Coming from a low-income family with no college graduates among her immediate family, receiving a college education seemed unattainable. However, determined to rise above her circumstances, she attended a local community college to obtain an Associate Degree in Nursing while working at a hospital as a nursing assistant to pay for her schooling. Now with over 17 years of experience, she has continued to further her education. She holds a Bachelor, Master and Doctorate degree in Nursing. She has a passion for giving back to her community. She participates in the Leadership Forward Mentoring program which assists high school students in Oak Cliff with meeting their goals of attending college or a trade school. In addition to this, she donates to organizations she is passionate about such as the Human Rights Campaign, Black Lives Matter, and the Black Tie Dinner (Dallas), which actively fight for LGBTQ+ equality, work to improve the rights of minorities, and fundraise for HIV/AID research respectively. Her hobbies are indoor cycling, reading, attending musicals, and crocheting. She has been married for over 15 years and has four dogs that keep her busy when she is not working or teaching indoor cycling.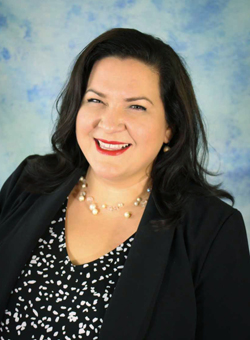 Rachel Harrah 
Director of Theatre & Dance, Dallas ISD 
Rachel Harrah is proud to serve the students and educators of Dallas ISD as the Director of Theatre and Dance. She was honored as the Dallas ISD 2015 Teacher of the Year as well as the Texas Thespians 2017 Outstanding School Administrator. Prior to her work in the classroom, where she grew the Thomas Jefferson High School theatre program from 70 students to one with over 500students and four teachers, Rachel performed and directed professionally for fifteen years while simultaneously working with Tony award-winning theater companies developing programming and acting curriculum for their students. Her continued devotion to growing and building leadership through an inclusive style has resulted in an increase of student dance enrollment by over 151% in the last five years.  
Harrah works with future teachers across the nation to discuss policies and procedures for culturally-responsive and inclusive classrooms and programs. However, her passion is truly for advocating for the students and educators of Dallas ISD. She believes in supporting her teachers inthe classroom, virtual online learning, through state advocacy, as well as in the construction of spaces that align to the instructional expectations of the newly written curriculum. Rachel consults on all fine arts architecture and design projects for the district, and her commitment to providing equitable educational environments and programs assisted in the inclusion of theatrical spaces in the 2020 Bond for Dallas ISD. 
She is a member of several state and national organizations and is honored to serve as the Region 2At-Large Representative on the UIL State Theatre Advisory Committee, the Region 2 Adjudicator Representative on the TTAO Standards & Practices Committee, as well as a contributing member of the TTAO Diversity and Inclusion Subcommittee. As a certified cultural intelligence trainer and an SEL trainer for Dallas ISD, her servant leadership always keeps the students in mind as top priority .Rachel created and facilitated the Educational Dance Advisory Panel's recommendations forteaching dance in public schools during COVID-19, and is grateful to contribute to writing the TxETA Recommendations for the Reopening of Theater Spaces.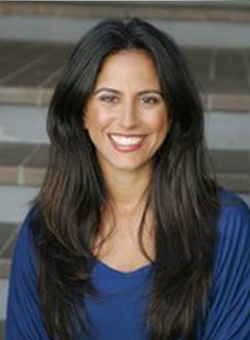 Nadia Salibi
Chief Program Officer, CitySquare 
Nadia Salibi joined the CitySquare team in June 2017, with more than 15 years' oversight of complex county and nonprofit healthcare initiatives. As Chief Program Officer, she is responsible for leading and supporting all CitySquare programs and outcomes around Hunger, Health, Housing, and Hope. 
Nadia began her hospital career at Memorial Sloan-Kettering Cancer Center as part of a team conducting cancer research. Since then, her experience has focused on program evaluation and community research for government agencies, nonprofits, and foundations that are working to address health disparities and understand community needs.  At the University of Chicago Medicine (UCM), Nadia supported the development of the Community Benefit department and was responsible for UCM's community benefit strategic plan and facilitating community benefit programming throughout the enterprise by driving education, grantmaking, evaluation, and data analysis of community benefit activities. In this effort, she designed and implemented several Community Health Worker programs.  
Nadia holds an M.P.H. in Health Policy and Management from Columbia University and a B.S.E. in Industrial and Operations Engineering from the University of Michigan, Ann Arbor. In her volunteer time, she works with the Palestine Children's Relief Fund to provide medical and humanitarian care to children in need.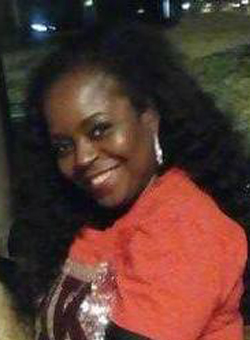 Iris J. Wyatt 
Dance Director and Instructional Coach, Dallas ISD 
Iris Wyatt (Wesley; born August 31, 1968) is a mother of 4, a wife and an Educator.  She married Corey Wyatt in September of 2006. 
Raised in Dallas, Texas where she attended a series of Dallas ISD schools; John Neely Bryan Elementary, O.W. Holmes Middle School and Skyline High School.  She was introduced to dance in the 7th grade by Miss Maurice Christian of the Dallas Black Metropolitan Twirlers.  After moving to high school, she join the Silhouettes Drill team of Skyline High School. While at Skyline, Iris became the 1st African American Lieutenant of dark complexion of the Skyline Silhouettes drill team.  After high school Iris attended Grambling State University where she learned the true foundation of dance, strong leadership, and the passion to educate others.  
Grambling State University is where the explosion of who Iris would become began. After graduating from Grambling State University, Iris was given an opportunity to plant herself in the strength of education by a wonderful leader of Dallas ISD; Mr. Earl Jones. His motivation and leadership prompted Iris gain her master's degree in Education Administration at University of North Texas @ Dallas. While gain momentum in education she was also building one of the strongest dance programs in Dallas ISD; Lincoln High School Purple Flash Drill Team. 
While directing Lincoln High School Purple Flash, Iris is proud to say that 100% of her dancers graduate from college and 90% attended some form of secondary education.  That success lead Iris to believe that it was necessary to touch more young people than just the young people at Lincoln High School.  She believed that her help could go deeper in the community. Thus, the birth of Dallas Unique Inc. Through Dallas Unique Dance Iris has been able to reach 100's of young eager dance students in Dallas and help them to gain scholarships to college.  Also, Iris has led the Dallas Unique organization to gain the reputation of being the team that's "The Heart of the South" and "The Team of Champions." 
Beyond the dance realm of being a dance director, Iris is also an educator of educators.  Iris is the Campus Instructional Coach at Lincoln where she helps teachers to become the best educators possible. She helps to design curriculum, develop quality lessons, organize campus activities, and assist the administrative team with the development the campus plan and executing the plan. 
With the plethora of task that Iris is doing she is excited to welcome the opportunity to join DSM SHEroes and develop herself in new territories. For she knows that if she grows the students that she mentors will grow as well. 
---